Bulletpunk: Pirated [Evangelion] Unit 01
Platform: 7" Munny
Materials used: Epoxy Putty, Tamiya Pla Plates, Acrylic Paints and Mr.Hobby & Tamiya Paints
This custom 8" Munny is my tribute work to the Japanese Pop Culture Icon: Neon Genesis Evangelion.

My challenge for this specific design was to make this custom munny look as true to the anime's Unit 01 mech / monster as much as I can without taking out the signature cute chubby aspect that the Kidrobot Munny is known for, and of course my own Bulletpunk style to all of it.


Here's a quick rundown of how i built the initial sculpt: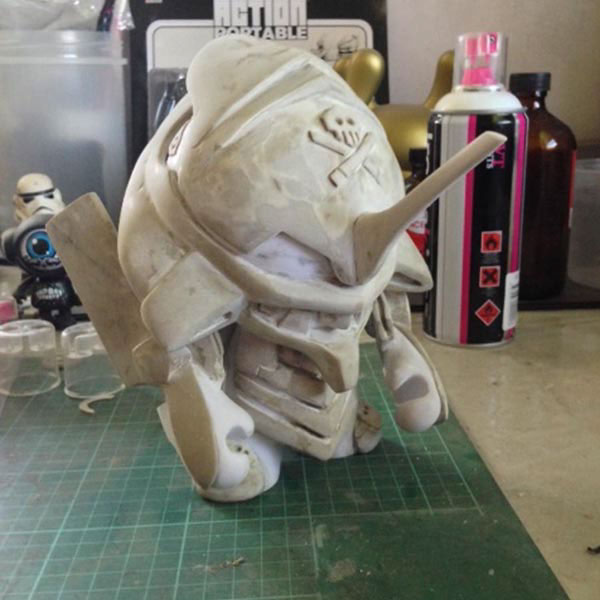 I Hand Sculpted the custom parts using Tamiya Pla Plates as base support and then sculpted my way using epoxy putty. I Hyper-extended the arms outwards to make space for the Unit 01's signature shoulder blades. I also hand-sculpted the custom Progressive Knife it holds, using a cut-out pla plate as its base shape and a shortened wodden pencil as its handle, then shaped the epoxy putty around it for the final form.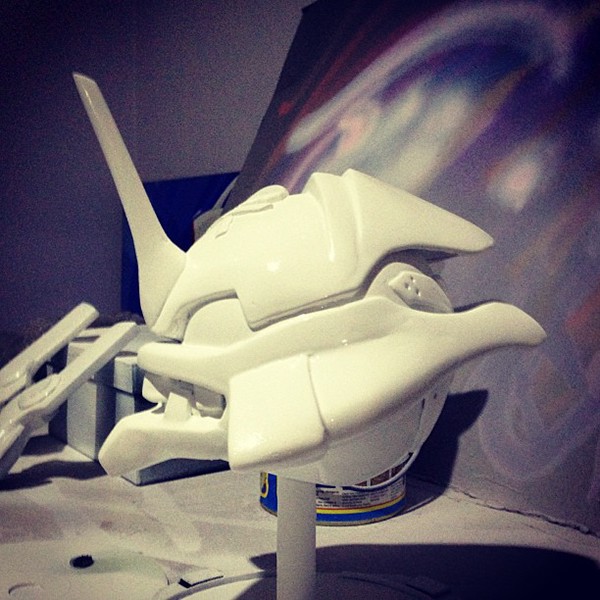 I used different metallic paints to achieve the blue-violet-pink hues to the finish, and Mr.Hobby's super flourescent green enamel-based paint for the signature neon green detailings that really pop out even on low-quality cameras.  
 
Here are the photos of my finished custom! Proper Studio Shot Version, via my talented Photographer friend Dodong dela Cruz :)
My custom is up for voting for this year's Kidrobot Munny Munth 2013. If you like my work, please do show support by voting for it :)
I've also done a lot of customs lately, but havent uploaded them yet here on Behance.