Cierto día me llegó una invitación para participar en esta exposición

"Skate of the art!" 

Invitación que me dejó nervioso ya que no acostumbro a pintar manualmente, menos sobre madera...Con ayuda de mi hija y mi mujer pude sobrepasar este escollo, que a todo esto fue muy dificil, una semana de locura...5 días para 5 tablas. En fin, acá esta el resultado, espero les guste. 
Mi hija, eterna compañera, haciendo de las suyas :) la adoro más que a todo.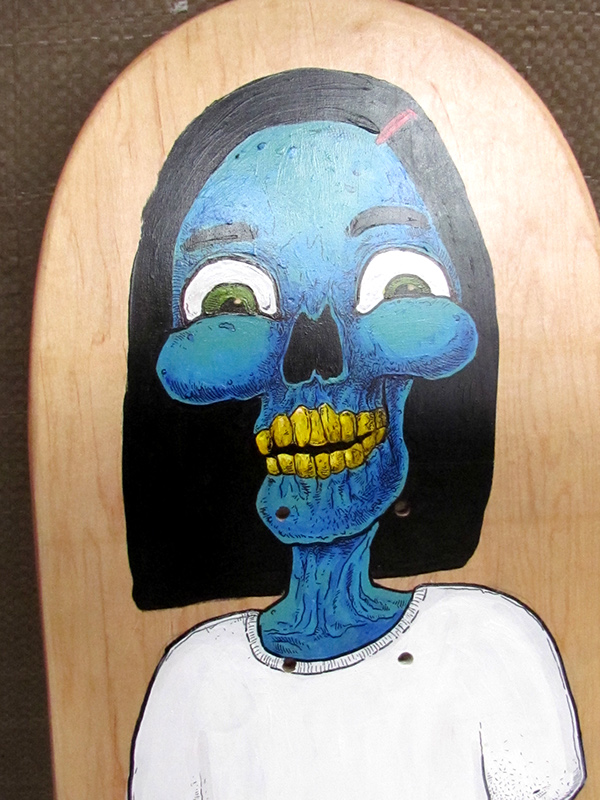 { LA VIEJA DE LAS MAQUINAS }
Lugares donde encontrar las tablas:
- Bustamante  
Mall plaza Calama
- Curita 
Mall Plaza Tobalaba
- Pastero Chileno  
Mall plaza Oeste 
- Smoke Weed 
Mall Plaza Santiago
- La Vieja de las Maquinas
Mall Plaza Mirador Bio-Bio