In one of my final Design classes, we had the task of taking a non-profit organization and rebranding them. I chose to do a local organization called Stand Among Friends which helps provide a support service to the disabled community to help empower them to be contributing members of society. 
I started off by taking their old logo and breaking it down scientifically to rationalize why their old logo was as effective as it could in communicating their core values which I began outlining in a design manual.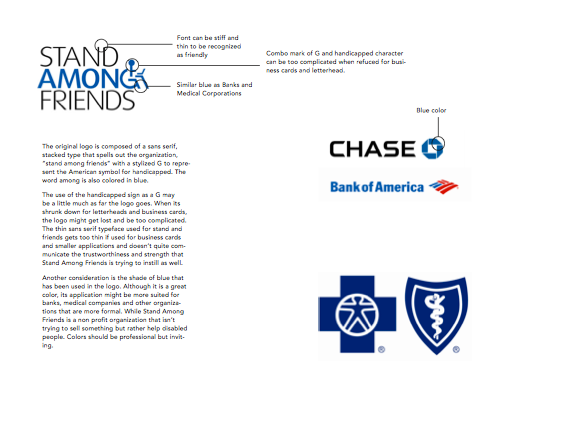 I came to this logo below that would be able to be used as a combo mark incorporating the initials of Stand Among Friends or just the logo itself while still being effective in all applications from large to small. 
After the research and development of the logo was done, I worked on developing a purposal for their rebranding explaining the strengths of the redesign in a clear and concise way along with new designs for stationary, business cards and even t-shirts.