BUZZED is a designated driver (DD) app for students. It was created for a contest involving Oklahoma State University sponsored by Triple AAA and made it to the top 5. Unfortunately, it did not meet success due to the conservative views of OSU, despite the DD program that AAA offers.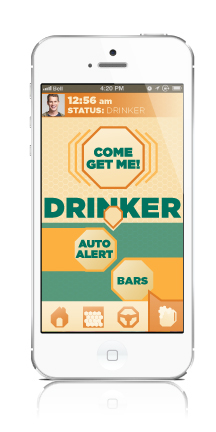 You are either a Drinker or a Driver. By default everyone is a drinker unless they sign up to be a driver through the calendar function. Through this menu you can access information to bars in the area or set up a ride for yourself.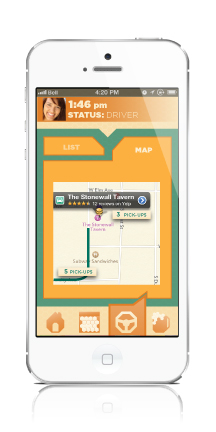 To minimize phone use to create a safe environment, the app uses the alert system to communicate between users.