Philippines' most trusted news organization brings the information you need right at your fingertips. Enjoy immediate access to what's happening on anything, anywhere in the Philippines.
News you can use. When you want it. Where you want it.
Please keep in mind that this is a personal project and it's not related with ABS-CBN Corporation, All rights belong to it's rightful owner/owner's. No copyright infringement intended.
Current ABS-CBN News app design
.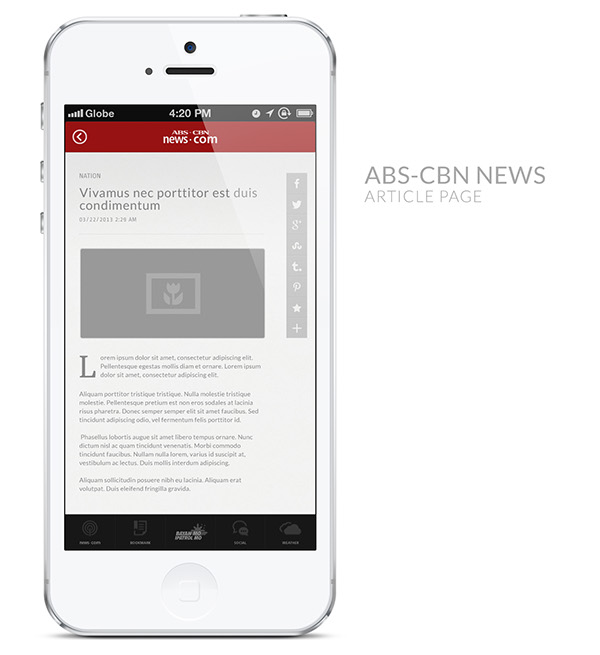 Adopted PAG-ASA's Color Coded Warning Signals.