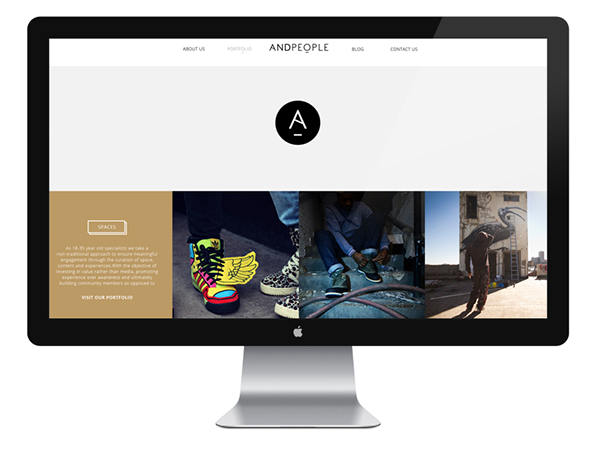 ANDPEOPLE

is a creative studio based in Cape Town, South Africa.
Launched in January 2012 with the simple aim of offering an alternative to traditional advertising by putting people at the very heart of everything we do; we specialize in the curation of brand spaces, content,
As youth culture experts, we develop strategies and ideas that focus on investing in value rather than media, experience over awareness and ultimately build communities rather than purely consumers.
Working with a network of best-in-field partners, we are able to deliver creative solutions for short or long-term projects across multiple mediums.
ANDPEOPLE is currently working with Red Bull MOBILE, adidas Originals, Levi Strauss South Africa and BACARDI.
I had the pleasure of design there website.