Responsively designed and developed, Stitch takes the yearbook experience outside of the schoolhouse and allows for users to easily contribute and curate content.
Herff Jones was seeking an innovative solution to help them navigate a changing industry and lead its evolution. This would be done by embracing and leveraging the technologies that were threatening the status quo and developing a collaborative digital compliment to the traditional printed yearbook.
Through extensive research and collaborative ideation, we helped conceive, create, design and market Herff Jones' Stitch, a powerful digital publishing platform that allows all students an opportunity to contribute to the yearbook and celebrate the biggest events of the year as they happen through highly engaging, journalistically curated content.
Stitch provides students, educators and administrators with a safe, engaging and intuitive digital platform to record and share the story of a school while teaching journalism skills for the 21st century.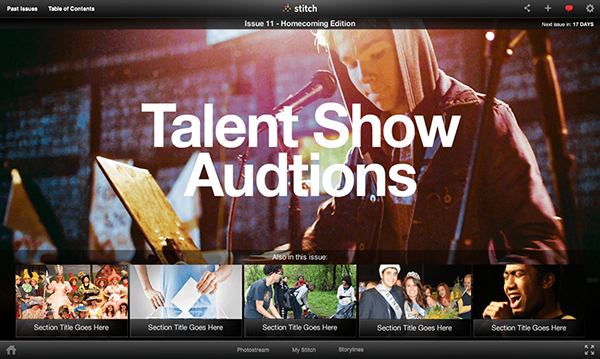 In its first year, Herff Jones' Stitch is currently active in hundreds of schools across the US, with thousands more getting prepared for next school year. This aggressive transition has helped prepare and position Herff Jones as the best-in-class partner for student journalism, both on the screen and the printed page.