"Creativity Connects Us"
is a collaborative project of four young art directors, intending to promote the
MSU Media Sandbox program
. Our idea is to connect students with different majors, who use creativity to solve problems. Through these stories, we hope we can create a community, where people can learn, share, and explore how to use creativity to make things better.
To promote our campaign, we extended this message to a variety of mediums including posters, postcards, advisor handouts, an interactive website, a mobile app and some fun swag to tie it all together.
INTERACTIVE WEBSITE
Our website is an interactive experience where people can view the breadth of our campaign from problem to solution through audio stories, video and the ability to participate with creative stories of their own.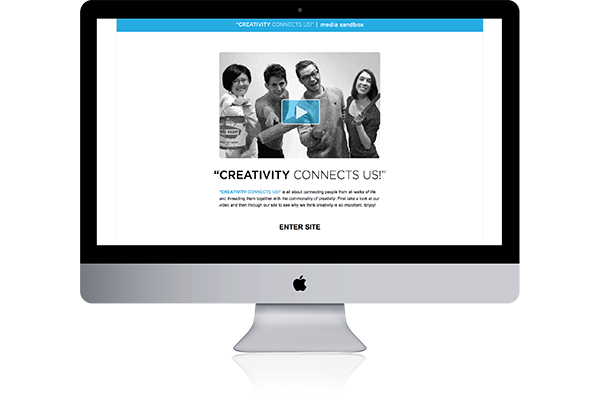 POSTERS
These seven typographic posters make up the seven colors of The Media Sandbox logo. Each one compares a job one can achieve through The Media Sandbox to one on the opposite end of the spectrum, with creativity being the common theme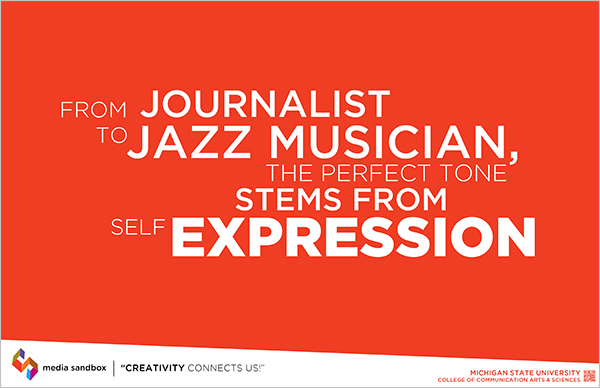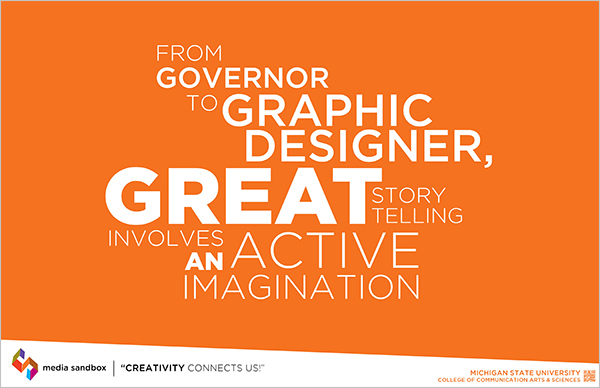 POSTCARDS
We extended the message from our posters to postcards that the College of Communication Arts and Sciences can send out to incoming freshmen to create awareness for the program. Whether these students enroll or not, this message is a way to remind them to use creative thinking in whatever they do.
ADVISOR HANDOUTS
These handouts will be provided to academic advisors across MSU to promote creative thinking for every major. The highlighted stories about the individuals from all different majors would promote both The Media Sandbox and its message of the importance of creativity.
The mobile app is a convenient way for students to access our website, listen to stories from individuals and share their own with the creative community.
Why not? Our fun collection of swag is a great way to extend our message and create awareness for The Media Sandbox.