In 2013 Gatorade asked us to launch an online platform to help people train.
Working on the brief we understood that the real challenge was to launch a service that is new and useful to people while differentiating Gatorade from other brands. That's why we created a new professional profile: Gatorade social trainers.
For six months we've offered the service for free: personal training plans, trainer advice, a forum to chat with the other athletes and most importantly - the boost that a real personal trainer can give you.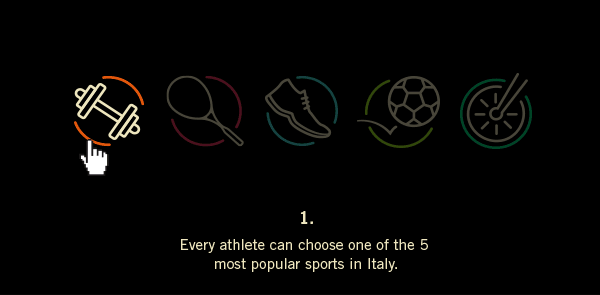 Digital creative directors: Andrea Jaccarino, Emanuele Viora
Designer and art director: Vittorio Perotti
Copywriter: Dario Lo Nardo
Digital art director: Luca Guarini
Badge designer: Carolina Mauri