Roaming Rabat is an experimental itinerary design project that portrays a walk through the city of Rabat in Malta, seen through the eyes of a typical local villager. The project is a combination of printed and digital material that caters for locals and tourists alike.
The whole Roaming Rabat itinerary concept was that of creating a packaged 'taster'
(quite literally) of the Maltese village. All the itinerary components were packaged into
a canvas pouch, sporting a printed map outline of Rabat itself.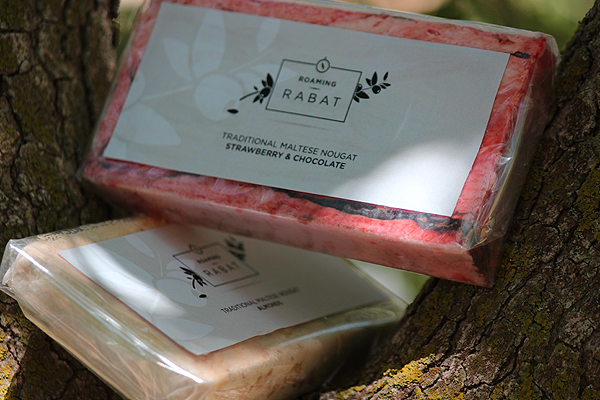 LOCATION MAP
& ICON DESIGN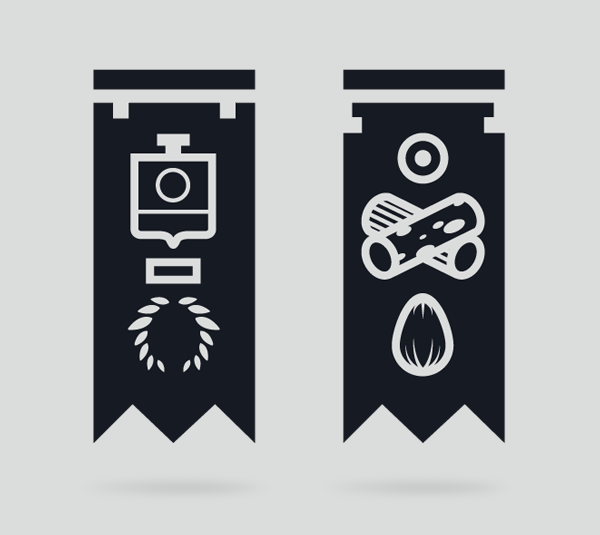 We created a physical map of the village using the traditional Maltese Nougat sweet. Two kinds of Nougat were used; the nut variety was used to build up the majority of the village whereas the chocolate flavoured sweet was used to highlight the churches around Rabat.