L'Artisan Parfumeur D&AD brief.
Four different birds: Blackbird, Swan, Hummingbird and Crane represent 4 different scents.
Scent a: passion and desire. Blackbird.
According to а medieval book called the Bestiary, the blackbird represents those who are tempted
by carnal pleasures, bird in flight reflects the temptation to desire, the darkness of sin. Thus, the shape
of the bottle reminds the flight of the bird with its feeling of freedom. Two caps show passion between
two people. Moreover, two applicators make it possible to use this unisex fragrance by both partners.
Scent b: perfect, sublime love. Swan.
Swans are a symbol of love because of their long-lasting, monogamous relationships. Organic shape
of packaging reminds sleeping swan and creates a ring—which is also relate to the theme of infinity
and an interior emotion.
Scent с: excitment and fear. Hummingbird.
This bird creates the humming sound by their beating wings, which sometimes sounds like bees or other insects. They are also the only group of birds with the ability to fly backwards. That is why the green colour of the bottle with spray system reflects excitment, while red gabled elements are associated with danger, fear.
Scent d: elegant and dignified. Crane
Crane is a graceful long-legged and long-necked bird, that flies with necks outstretched. The bottle has the same color accents, as crane.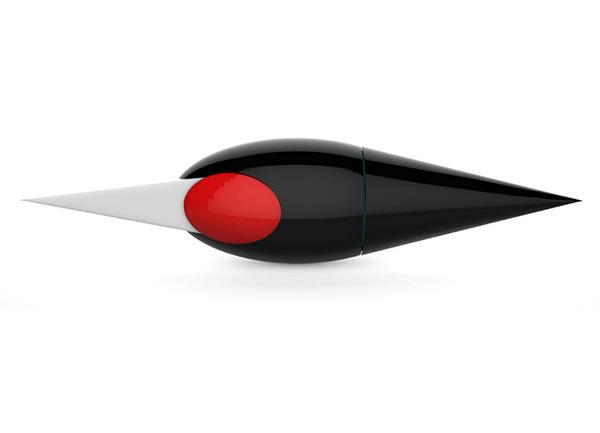 Outer box is made of plastic, the shape of it reminds bird egg, although has more futuristic design with almost invisible branding elemenents: the logotype on the top of it and name of the bird/perfume. On the bottom side there is a sticker with information about fragrance.
Techical support: Alyona Beryulyaeva <З