The UK led the world in introducing Design & Technology within the school curriculum. It helped produce a thriving production industry leading to a high output within creative industries. These important increases did not just include the design of products but also the development of engineering and the built environment. These were helped by the skills in which design & technology can introduce to  a student. Below is  an insight into how the subject has been developed to help the UK economy.
The Samuelson Commision of 1882-84 first recommended a subject known as handicraft be introduced to schools as an answer to Britains economic decline. Its principal aim was not to produce an influx of carpenters and joiners, but to familiarise students with properties of popular materials such as wod and iron to teach hand and eye coordination, and to use exact measurements from drawings to produce physical items that represent them. 
Design was gradually introduced more and more with an insight into providing students with the ability of doing as much as in knowing. In the late 1960's as an addition to the design application, physics and engineering was also introduced to create a new name for the subject which was Craft, Design & Technology. This helped use the course as an applied science using elements such as, electronics, pneumatics and structures in an industrial setting.
It was in 1990 that the introduction of the National Curriculum that Design & Technology was made compulsory for all students up to Key Stage 3, with it being available as an option from then on. This included applied sciences along with aspects of, Art & Design, Home Economics, and Business Studies in addition to CDT. The main idea behind the subject was to introduce a way of working which would allow students to make or modify an object to allow for a response to a needed product.
It is through the development of this  subject that allowed for the UK to produce  huge innovations throughout the technological  world.  This has recently been discussed within the UK governments budget.  George Osbourne  has shown his value in Resarch & Design by increasing benefits for small businesses that currently work within the sector. There have also been £195 million worth of investments in  science and engineering projects around the country that include research into new technologies throughout the field in the hope it will boost the economy and provide many more jobs.
Within the research departments throughout the UK there is currently huge innovations and discoveries being made which can have a massive influence on the economy and employment markets across the country. However, with the majority of people seeing Design & Technology as  a lesser subject to Maths, English, and Science there is a hesitation in the devlopment of it as a discipline. Yet, in the 2010 GCSE league tables it was shown as the 4th most popular subject behind those mentioned above.
 With a poor image  Design & Technology is in danger of not being  utilised as it should within the school curriculum. With this in mind it is dangerous for the UK, not only economy wise but also in the way in which people will live. D&T helps apply science and maths to real world situations to provide a solution and without the design and problem-solving skills the valuable research and innovation within the scientific sectors this will not be able to be utilised within the UK  to provide usable products. This will mean that the technology will have to be utilised by other countries spawning a double loss for the UK in terms of employment opportunities and income.
Ian Callum,  Design Director for Jaguar has recently stated it in these words: "It's a drawing. It's a model. It's a car. It gives 20,000 people jobs. It's that simple."  This does not just apply to cars, but also other products which are devoloped will eventually need to be made. This is where the importance of Design & Technology  becomes apparent.
The centre will aim to improve  innovation within the UK in the design industry through courses designed to push forward the use of new technologies. Through teaching, production and sales opportunities the local area will be enabled to develop their problem-solving skills and applications of science in everyday life with the use of these facilities.
Through the centre the merging of the local community, the local industry and local students will occur.  ALlowing for the occurences and developments within the centre to be visible to all who use the facilities. 
The facilities that will form the centre will be based around a singular site within an accessible location. The location has been chosen based on its vicinity to local industrial areas and its closeness to local residential areas. The facilities that will be available around the site will be:
- Design & Technology Sixth Form College
- Product Development & Testing
The Sixth Form College will be a specialised Design & Technology College facility. Its main purpose will be to allow students who have completed their GCSE's to continue in a design based environment to develop and refine skills that will push them forward and enable them to go onto Further Education in a University or to work wihin an industrial setting to help develop products. With a more refined skill set a more specific area of study in the future can be achieved to realise the full potential of discoveries within the science and engineering sectors.
There are  3 main arguments for teaching D&T in schools. These are:
It provides a key element in the economic development for the local area as well as the country as a whole. 
Employment sectors can be improved by knowledge of not only the ideas behind technology but how new technologies can be developed and used in workable products whilst constantly evolving.
Technological achievements are as much a part of the UK industry as literary, scientific or aristic achievements.
Awareness of not only knowledge but practical application - as demonstrated by doctors, architects and engineers - and also developing problem solving abilities as well as personal qualities.
It can help merge the manual and non-manual jobs to create more efficient industries.
The subject can teach values in the design and production by understanding the view point of the consumer and user needs. It can also teach vision of how technology can be restricted and how technologies will be used in different situations, in both technological and non-technological applications.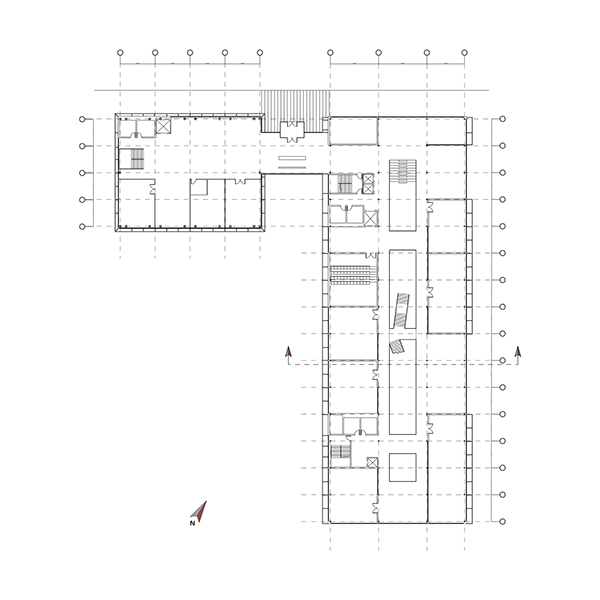 The UK has a technological culture and education must reflect that. It is essential that those of school age are taught current technologies for them to easily grasp advances in those technologies and how they occured. Technology can be used not only in creating physical products such as musical instruments and everyday objects such as washing machines, but also in computer programs used in offices and literary applications. It is in this way that technologies importance can be seen.
The main aims for education in technology are:
To prepare students, morally and politically, to understand social issues of technology.
To involve students in learning how to employ technological devices.
Develop an understanding of the areas of technology that can be related to designing and making.
This ranges from; recognising the need for solutions, to designing, making, testing and evaluating products. And eventually the manufacturing, selling and using the products.
This includes; practical skills and techniques, theoretical knowledge, understanding of materials and components, skills needed for identifying need, analysing problems and solutions and evaluating outcomes.
This is the recognition that technology includes human responsibility for decisions and actions through useand development. Knowledge of technologies other than those they will practice themselves. And also, how technology can and has featured in social applications through cause and effect in numerous situations. 
The UK is currently increasing the amount of apprenticeships around the country.The number is likely to rise by another 100,000 with £222 million in extra funding.
There are economic and social reasons for apprenticeships to help advance students within a career. Some of these are:
Developing the skills of local people
Bringing young people into the workforce
Involving the local community in the delivery of local services
Training the organisation's current workforce and growing the workforce of the future
increasing staff morale, productivity and retention.
Another positive aspect of apprenticeships is that although the student is studying and learning within an educational environment, at the same time they are working within  a company which will specialise within a desired field suitable to them. So at the same time as learning the basic knowledge and theory that is usually taught within an educational course they are also learning a specialism which can be developed further at the same time.
As the college is an institution focusing on the design and application of innovation within the UK, the apprenticeships will focus on this area to be relevant with the ideals of the college, as well as lend itself to local industries within the surrounding areas.
Apprenticeships offered will focus on:
Engineering -

including looking at applications, production and manufacturing and engineered design
Design - how it can be applied to scientific research and development, developing creativity and developing tools to aid design
Organic Sciences

- exploring how agricultural techniques can be developed, new innovations in production and new uses for organic materials
Within these fields specialisms will occur according to placements and interest within the surrounding industries. Visits to other local facilities will spawn ideas as ideas that function best come from those that know the subject.


Within the site will be a Fab Lab, otherwise known as a fabrication Laboratory. These are fully function fabrication workshops which allows for the local community including young children, and ranging to entrepreneurs and small businesses, to prototype or create a fully functioning version of an idea or concept.
Fab Labs were first thought up within an outreach project  by Massachusetts Institute of Technology in 2005. There are currently 35 throughout the world including USA, India and Afghanistan. All Fab Labs share the same core capabilities allowing for an open network of the projects which are created within them. 
Currently the Fab Lab is the only one within the UK and was opened by The Manufacturing Institue. The Manufacturing Instute has been running for 15 years and strives to work with organisations helping to improve performance and providing educationg to the public with an emphasis on manufacturing.
Although there is only currently one Fab Lab within the UK they are hoping to open several Fab Labs throughout the UK.
The labs aim to encourage learning in the community and to illustrate that manufacturing can be both creative and rewarding.
FabLab Leeds will be an open addition to the current library of Fab Labs throughout the world providing another opportunity for networking and sharing ideas, concepts and techniques.
The centre will be operated within the core guidelines of which the current Fab Labs operate to maintain the main link to the original concept, although the centre will also have a direct link to the neighbouring Design & Technology College.
Not only will this allow for networking for students studying at the college and those using the Labs, it will also allow for a greater opportunity for sharing ideas with not only local communities but like minded designers with strong  ideas in problem solving.
The Fab Lab will be available throughout the week to mainly entrepreneurs and small businesses who do not have their own workshops at a small cost, whilst to keep the area busy at weekends the centre will be available to use for free to encourage the local community to use the facilities. Within the Open Labs at weekends the facilities will be free to use, although all ideas must be shared via a write-up to allow others the chance to make it if they wish. Although those paying to use the facilities throughout the week are free to keep the ideas and techniques to themselves, or share if they wish.
With the population ever increasing to a predicted 9 billion by 2050 the production of food and organic technologies is needed more than ever. A great deal of innovation and new technologies will be needed to improve yield, improve growing techniques and develop new ways to utilise organic materials as a sustainable alternative to man mad materials.
The aim of the centre is to complement the innovation within the college and FabLab to explore new innovations within agriculture, horticulture and the use of organic materials which have been idealised but not yet realised in a way that it fully utilisable by mass populations.
The centre will strive to:
- Explore agriculture techniques and systems.
- 
Aim to improve current technologies to allow for better food production and yields within different environments.
- 
Develop technologies to allow for affordability within different economic situations.
- 
Teach communities about healthy eating and nutrition.
- 
Improve local food production to reduce food mileage.
- 
Develop new frameworks for city wide food solutions.
- 
Explore how organic matter can be used within different applications.
- 
Learn from nature and how adaptations to problematic situations can evolve naturally.