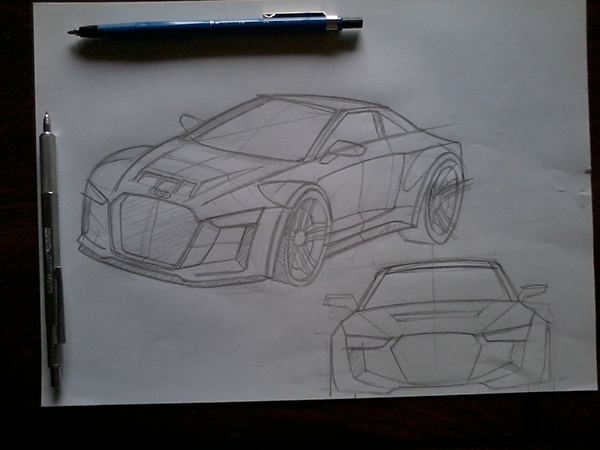 One of the first sketches I started for search the surface languaje of this Audi Concept car.
Class A surface managment in Alias Automotive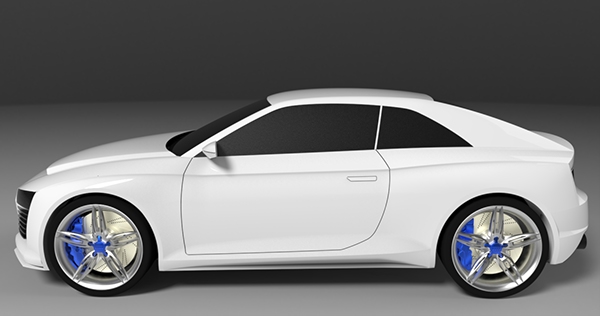 This is a 3D model taking as a reference the Audi Quattro Concept. I started drawing sketches of the car, then I started using Alias Automotive for the 3D model. 
The body details are not finished, but the Class A mathematics is ready.
One of the goals for this project, was to create a new wheel design for this concept car. The model showed in the last picture is a 20" rim, with five simetrical spokes, and the classic Audi wheel centre.