To design a manually operated product to trim grass on small - sized lawns (backyards).
Problems faced :
- weight of the existing products
- constant bending required which causes back-aches
- prone to other injuries such as shoulder strains and wrist injuries

Solution requirements :
- safety features
- easy manueverability
- ergonomically correct
The approach taken was to try various ideas including semi - automatic products that could include features like swivel or rotate for the blades or different heights for the handle. An attempt was made to produce a simple design, which in turn would require the user to perform a simple operation.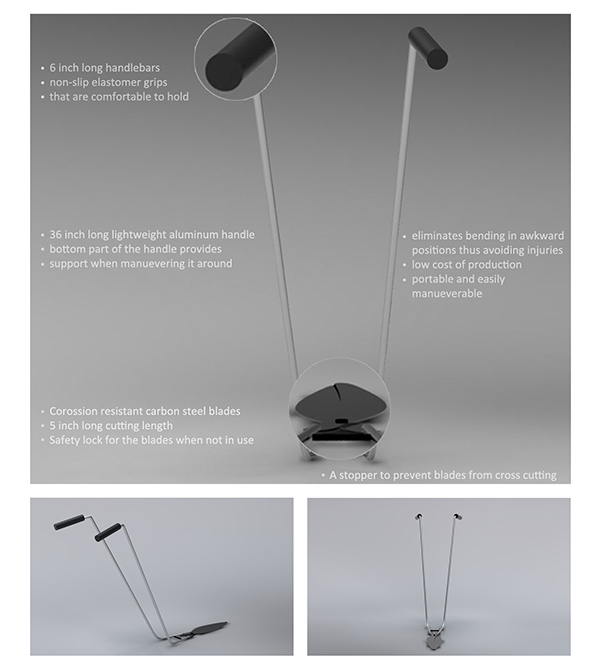 A prototype was made using aluminium pipes that were bent to form the handles. Aluminium sheets were cut to form the blades.