For adidas Originals' I ART JOBURG we were fortunate enough to have some amazing artists on the project. Amazingly talented and world renowned artists including Steve 'Espo' Powers, Roa, Cameron Platter, Falko and Remed.

ANDPEOPLE worked closely with the Maboneng Precinct and the City of Johannesburg to secure large scale walls for the artists to paint on all within a walking distance of downtown Johannesburg, Maboneng Precinct. The concept was to create an urban exhibition that would live on long past the events, films and workshops and be something that people from all parts of Johannesburg could enjoy.

I got to design this map which served the purpose of guiding people through the urban exhibition and giving information on the artists. One side of the fold out pamphlet housed the map and mural locations, while the other size was a poster showing the street art murals in progress. There were 5 different designs, one per artist. This is one shows Steve 'ESPO' Powers wall in progress.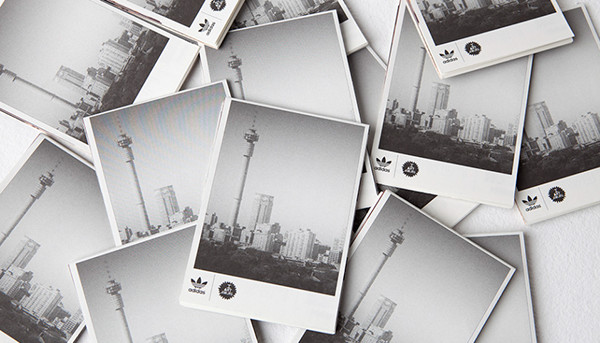 Photos by Ian Engelbrecht