KLOTZ 2.0 with an extra drill-hole provides a second opening function and more possibilities of presentation.
standard opening function: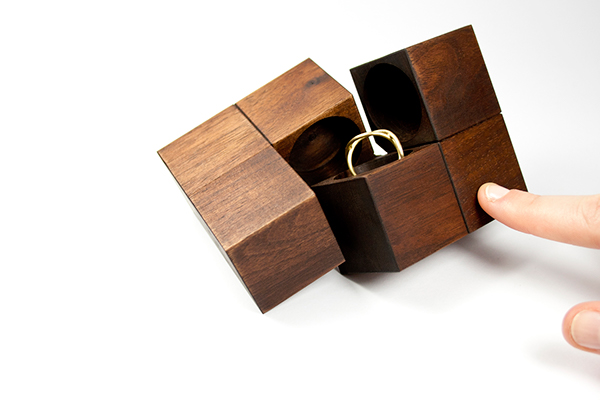 additional opening function: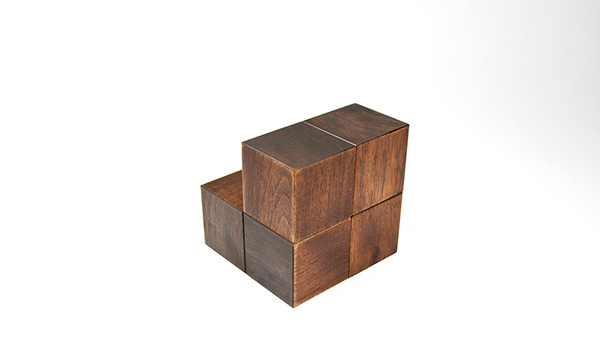 K

LOTZ is an alternative to the common velvet box, in particular for surprising your loved one with an outstanding gift.
100% handmade in Austria!
KLOTZ is handmade out of 6 wooden cubes. The walnut wood is treated and colored with natural oil. 3 cubes are then joined together and connected with a leather strap. The ring is fixed with the help of an inlay made from foam rubber. A paper loop is used as an individually shaped elegant closure, a logo can easily be printed onto it.
The different nature of wood grain makes each piece unique!
This wooden box does not only protect it's precious content, it can also accentuate and highlight it. One or more KLOTZ packagings represent creative modular design elements for showcasing jewellery and rings on display and at fairs.
_