An old drawing that i finally colored after watching Iron Man 3. 
Although the film is not a personal favorite, the tech in the film was inspiration enough.

This armor design is of my own. Low on weapons, but high on agility.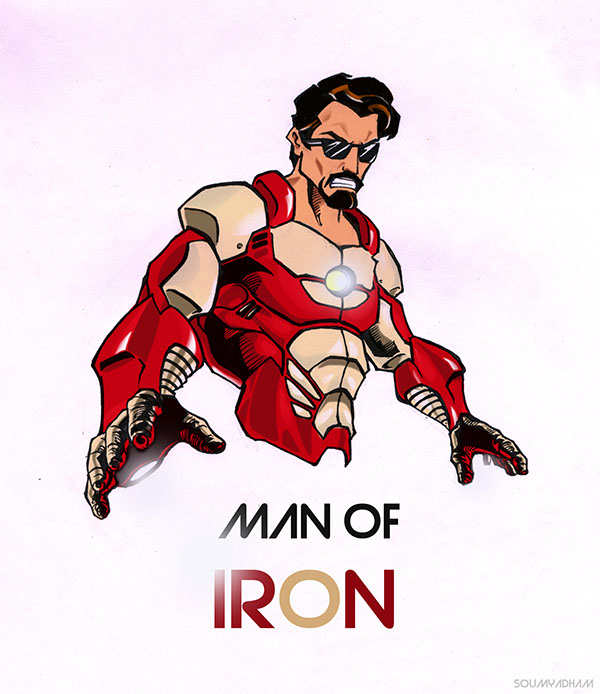 I've shown here a step by step procedure of the coloring on Photoshop. From the drawing to the final result.
Step 1 - The drawing is done by a black pigment marker on paper.
Step 2 - The basic colors are blocked out.
Step 3 - The shadows are applied.
Step 4 - A mid tone and facial contours are added.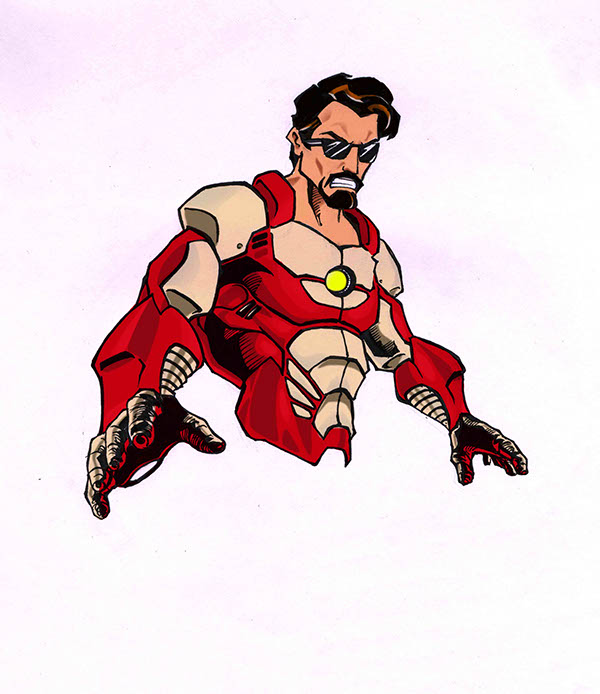 Step 6 - Glow at the blasters and chest.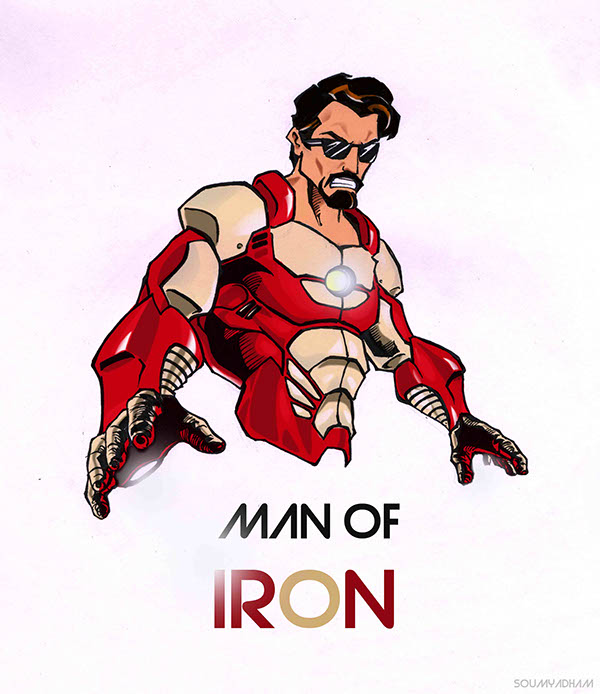 Before and after. Although i think the line drawing has a beauty of its own, i like the colored version too. Hope you do as well.  :)