Increase WP:
When vested in power the beauty always wins
Increase Wordpress theme is main feature – is an ability to change color easily precisely for any element. Great customization possibilities are offered by the new version of cmsmasters' custom wordpress admin panel. The 1.2.1 admin version features all the functionality of 1.2 version, but also includes more customization options. In fact, your wordpress website can be easily turned into a completely custom-designed website, and there is no need to deal with any code for this. All the customization is playfully easy, reminds more of a game rather than website setup
.
WYSIWYG Cystomization - perfectly easy!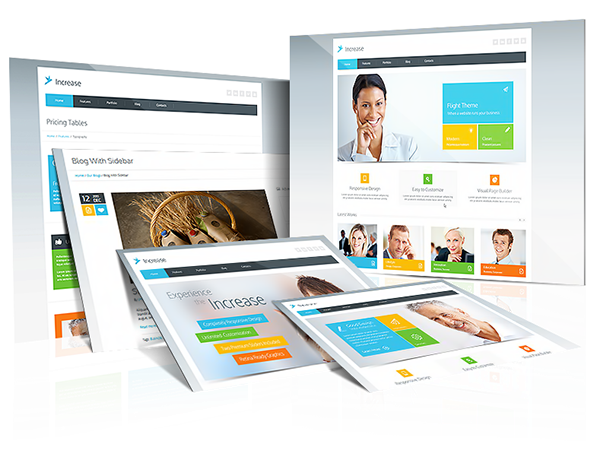 Huge Shortcodes pack included - for easy website management even for amateurs.
Simply choose the needed shortcode in your editor, drag it to the right place and save!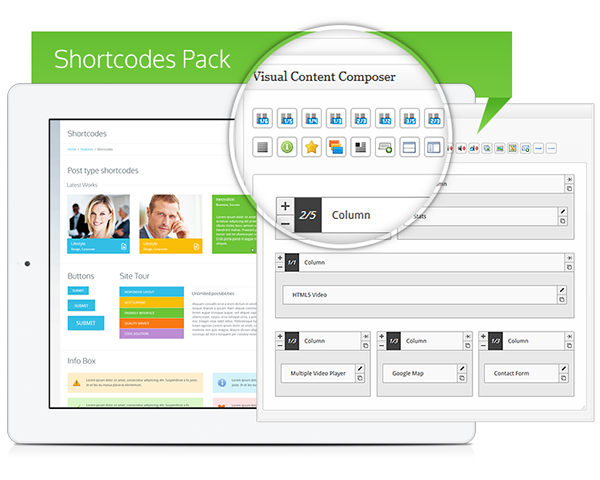 Many widgets  - default and custom
Helpful docs & Supportive Support
We always try to do our best when creating our themes - we think of a client who will use it and all the needs he might have when creating his website. Our themes are intuitive in use, support is helpful and the websites you can create are beautiful!
If you liked Increase, please tell us that bu clicking "Appreciate This!"  button: