The Artist Guide to Photoshop App is an interactive step-by-step guide featuring video, sound and image sequences. The brief for this project was to design an iPad app to teach users different Photoshop techniques. 
After designing the cover using Indesign and Photoshop, this was then animated using After Effects and Premiere. The app was designed with careful consideration to legibility on multiple iPad devices.
Above: Ipad laid on the bedroom floor, the video was shot using a 50mm lens, Canon Eos 550D mounted on a tripod .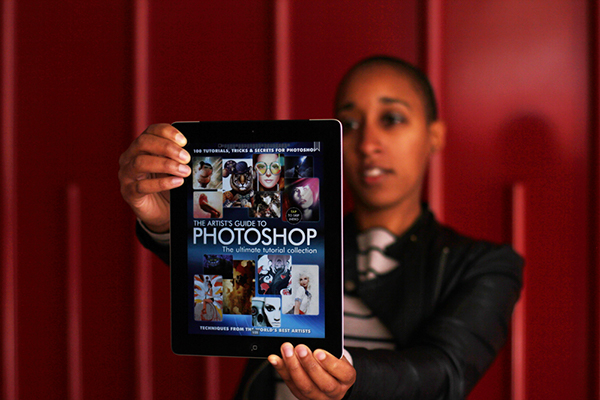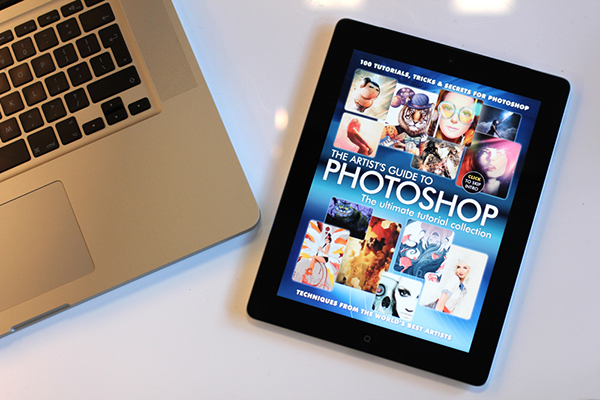 The App was compiled using a variety of different software. The animated cover used Indesign, AfterEffects, Photoshop and Premiere, and the pages themselves were constructed using Indesign and Mag+.
You can read more about the contruction of the App in this Mag+ interview
http://www.magplus.com/the-artists-guide-to-photoshop-an-interactive-magazine/
When the App was complete I took some quick photos of our Marketing Software Editor & Affiliate Manager Letitia Austin at the British library across the road from our offices.