Carabiner
Outdoor Connections
Carabiner encourages and inspires outdoor activity by providing students and community members with the necessary resources & equipment they need to connect to the great outdoors within their own community. Technology is utilized as an educational and community-building connecting tool that brings users closer to nature and enhances the outdoor experience, in turn building a sense of environmental stewardship.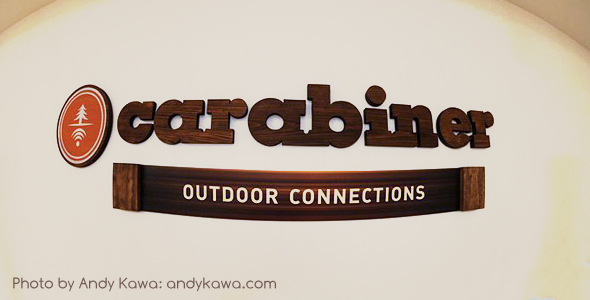 Carabiner Stations
Carabiner stations are located in each community to provide easily-accessible and affordable gear for rental or purchase by community members. Re-loadable gift cards contain QR codes that take your mobile device directly to an online gear shop to purchase outdoor gear instantly.
Carabiner Kids
Happy Camper Club
Carabiner's Happy Camper Club provides youth members with an educational and motivational program to inspire outdoor activity and interaction with technological tools. Members utilize photography and geotagging to track missions, earn points and collect free gear and rentals.