Проект по разработке дизайна логотипа для компании "Шереметьевские торты"
Задача проекта состояла в редизайне логотипа для торговой марки "Шереметьевские торты", кондитерской фабрики «Сладкий Мир» - одного из крупнейших производителей и поставщиков кондитерских изделий в Москве и Московской области.
Так как существующий логотип компании перестал быть выразительным и устарел, перед руководством фабрики встал актуальный вопрос о редизайне торговой марки. Основными недостатками старого знака являлись:
- Нечитабельность шрифта, т.е. самого названия
- Мелкое и невыразительное написание названия
- Жесткость и угловатость формы самого знака
Logo design for the confectionery company "Шереметьевские торты" (Sheremetevsky Cakes).
The project was to redesign the logotype for "Шереметьевские торты" (Sheremetyevsky Cakes) trade mark of "Sweet World" confectionery - one of the biggest manufacturer and supplier in Moskow and its region.
Since the existing logotype of the company was no longer expressive and become outdated, the company leadership faced with the pressing question of redesigning the brand. The main drawbacks of the old logo were:
- Small and inexpressive spelling of the name
- Rigidity and angular shape of the sign itself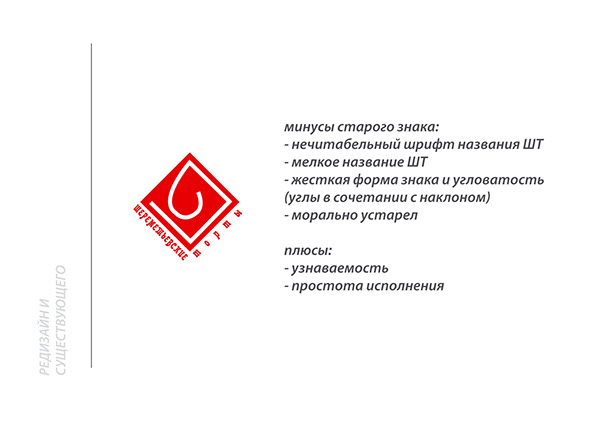 Таким образом, решение проблемы рассматривалось в двух аспектах: как в редизайне старого, так и в разработке совершенно нового логотипа для компании. Начальным этапом процесса стал

редизайн 

существующего знака, где мной было представлено 2 варианта:
Thus the solution of the problem was considered in two ways: as a redesign of the old and the development of a completely new logo for the company. The initial stage of the process was a

redesign

of an existing logotype, which was presented by 2 options: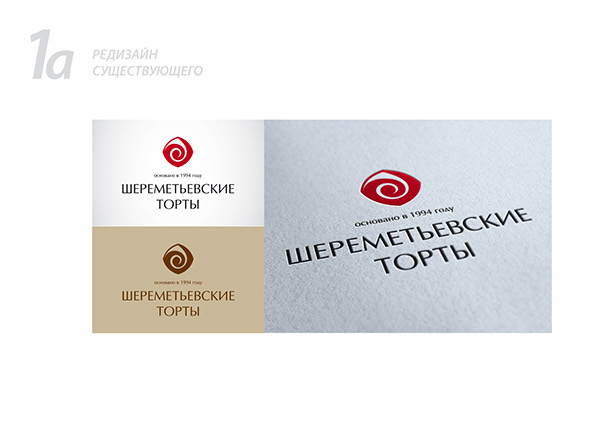 В качестве
НОВОГО логотипа
компании "Шереметьевские торты" были разработаны следующие варианты дизайна по трем основным направлениям:
1. Классическая / Шрифтовая направленность:
For the NEW company logo "Шереметьевские торты" (Sheremetyevsky Cakes) were developed the following design options in three main directions:
2. Геральдическая / Торжественная стилистика:
2 Heraldic / Solemn style:
3. Современная / "Прикольная" тематика:
3. Modern / "Cool" subjects:
В результате, заказчиком был утвержден

дизайн нового логотипа

:
As a result, the customer approved

the design of a new logotype

: