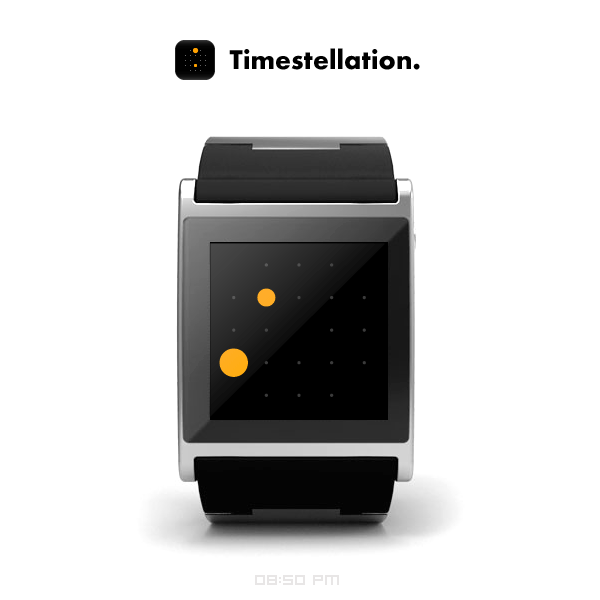 Timestellation is an concept watchface application which turns I'm Watch device into an minimal designed, aesthetic clock which looks like it's come from a space. Seeing position of twelve big color dots
you can read hour. Small dot below 12 represent 5 minutes, biger dots showing position of 
10, 15, 20, 30, 40, 45, 50 minutes.