Alive in Christ Program, Consumable (Catholic)
Our Sunday Visitor Curriculum Division, 2012-13
Prototype Design
I was instrumental in the prototype development for 
Alive in Christ
, a six-book  series.
I carefully studied competition, color palettes, age-appropriate typography and designs, icons, illustrators, and more.
I worked closely with senior staff and advised on the best design solutions for their content-needs and consumable product usability. I directed a great design studio, and personally designed items as-needed, seeing the prototype through concepts to the final sign off. 
Samples shown here represent the book as a whole, highlighting what the program is like.
Production Overview - Grades 1, 2, and 5
During production, I was the designer for Grades 1, 2, and 5. Grade 2 is being shown.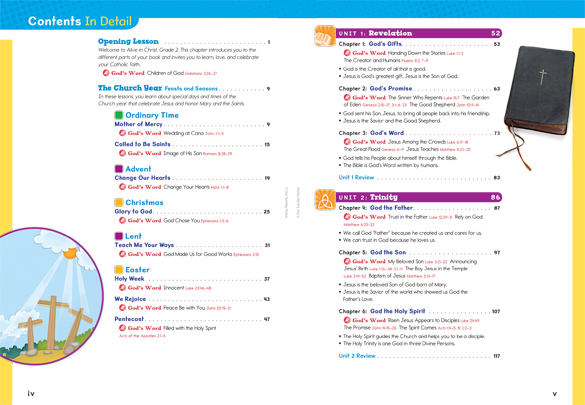 Backmatter Feature Sample