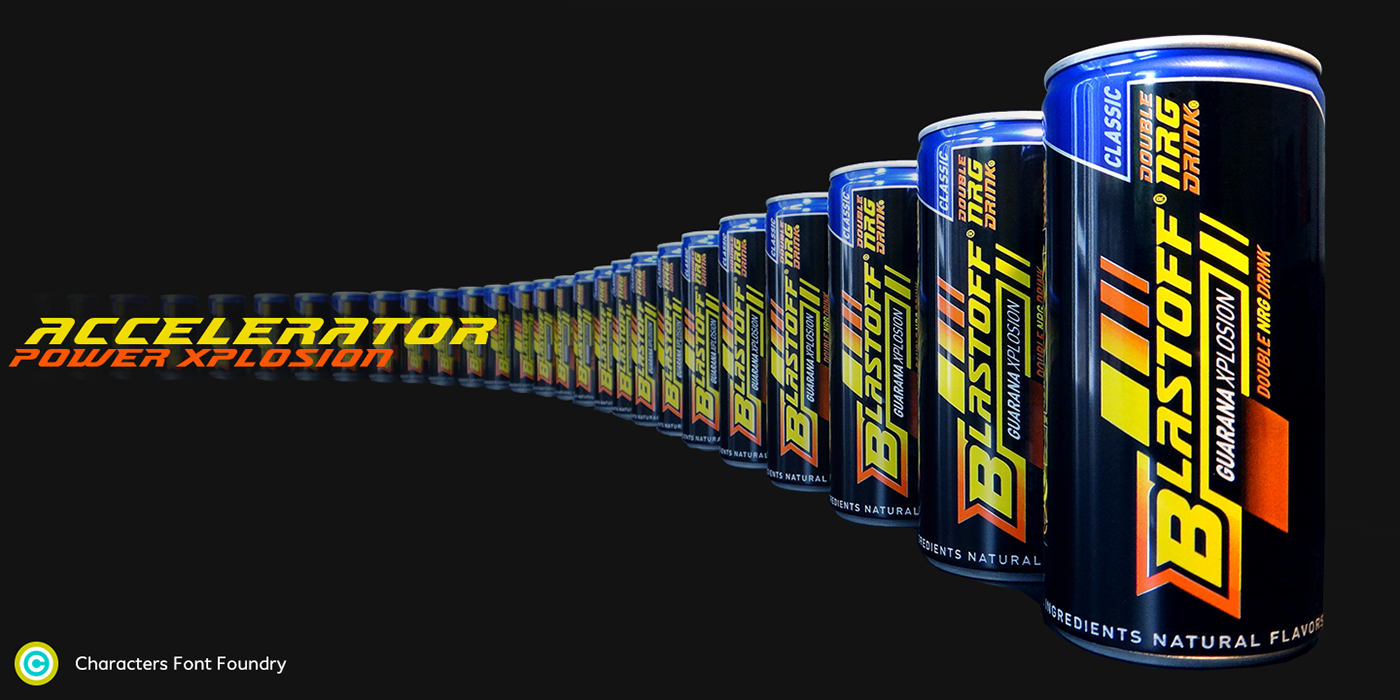 CFF Accelerator
A typeface by René Verkaart
Accelerator is a lightning-fast custom display typeface. The masculine wide shoulders and sharp diagonal lines are directly recognizable. Accelerator is a kick ass display font that's made for heavy lifting. It was made available for sale in 2005, making it our very first commercial font. Accelerator is currently our bestseller!
Weights
Accelerator is currently available in one weight, but will soon be released as a complete font family. For now, we keep this under lock and key. We don't want to ruin the surprise just yet. Send us an email and we will inform you about the upcoming release.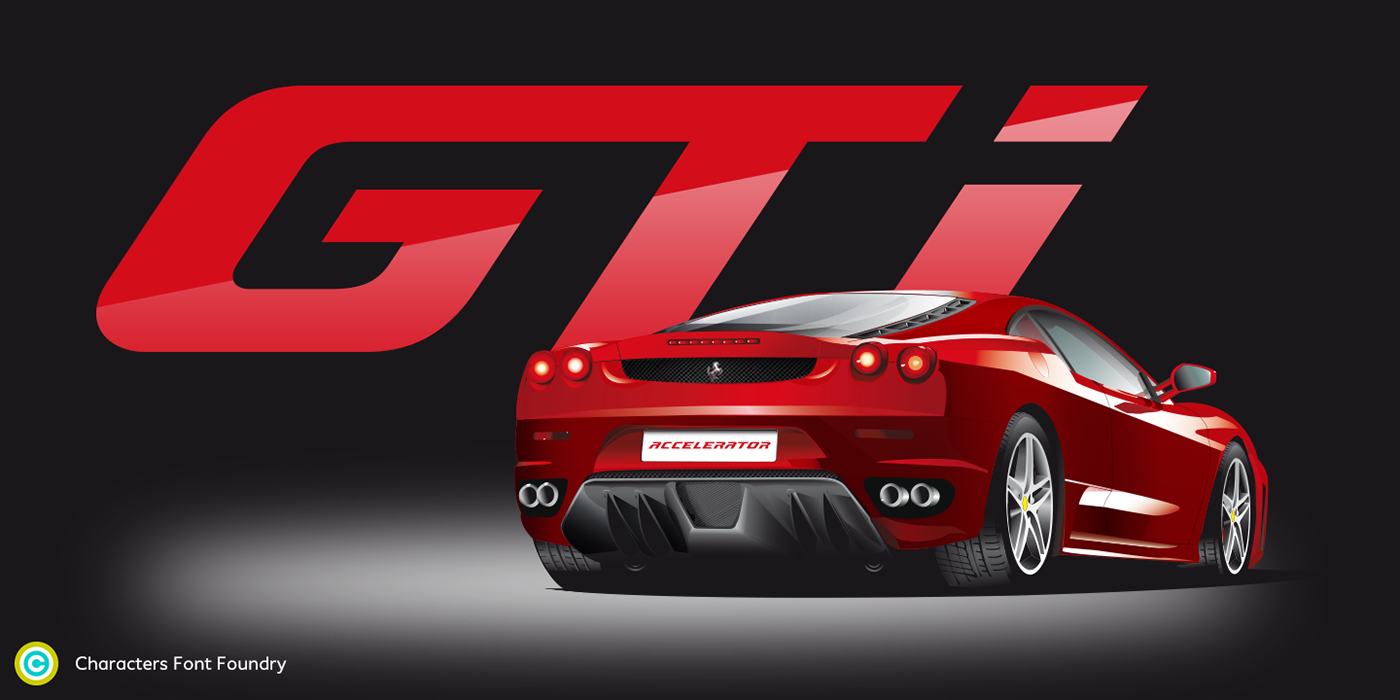 Accelerator has 408 glyphs, 26 ligatures and some awesome OpenType features to give it a turbo boost. The discretionary ligatures are inspired by sports car lettering. Take your branding to the next level with this logo font.
Accelerator supports 94 latin languages. See if it speaks yours. 
Let us know when you need more languages supported.
Afrikaans, Albanian, Asu, Basque, Bemba, Bena, Breton, Catalan, Chiga, Colognian, Cornish, Croatian, Czech, Danish, Dutch, Embu, English, Esperanto, Estonian, Faroese, Filipino (Modern Latin), Finnish, French, Frisian, Friulian, Galician, Ganda, German, Gusii, Hawaiian, Hungarian, Icelandic, Inari Sami, Indonesian, Italian, Jola-Fonyi, Kalaallisut, Kalenjin, Kamba, Kikuyu, Kinyarwanda, Latvian, Lithuanian, Luo, Luxembourgish, Luyia, Machame, Makhuwa-Meetto, Makonde, Malagasy, Maltese, Manx, Meru, Morisyen, Ndebele, Norwegian Bokmål, Norwegian Nynorsk, Nyankole, Oromo, Polish, Portuguese, Quechua, Romanian, Romansch, Rombo, Rundi, Rwa, Samburu, Sami, Sango, Sangu, Sena, Serbian (Latin), Shambala, Shona, Slovak, Slovenian, Soga, Somali, Sorbian, Spanish, Swahili, Swedish, Swiss German, Taita, Teso, Tongan, Turkish, Uzbek, Volapük, Vunjo, Walser, Welsh, Zulu.