Nesting Tree is inspired by the traditional Russian dolls. Different sizes of the tree boxes represent tree family and the growth of tree.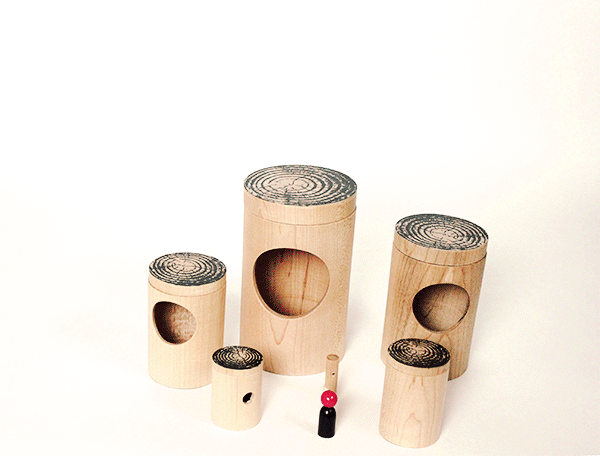 All the pieces are nested together. While you open the tree boxes, you will discover the hints, which are the holes on the tree made by the woodpecker. It gives you a chance to recall the beauty of the nature by building your own tree and placing the woodpecker in the way you want.
This project was also an exercise in augmented reality. Using an app, one could scan a photo of the toy in a booklet, and it would open up the animation.
Metaproject 03 student design competition
Runner-up
in New York City during design week in May, 2013.