Identity design for a costume, fashion and makeup artist.
Renee "The BON" Williams is a 22 year old makeup artist, costume designer, fashion student and aspiring surface designer currently based in Trinidad & Tobago. She has ammassed a significant portfolio of published makeup work in her young career including several Caribbean publications such as Trinidad Lookbook, Newsday Womens Weekly, Scorch Magazine, TEL Magazine and MACO People. She is one of the youngest adult carnival costume designers producing a section for three consecutive years in Island People Mas band.
Everything Slight Pepper
was tasked with creating a fresh and eyecatching professional identity for
The BON 
that refects her distinct aesthetic. 
// Heavily shiny incorporating gem work
// Use of bright colours: tropical or fluorescent
// 
A manly feel for a women's design
The BON and the Beautiful concept
An unapologetic front cover logo that harness a masculine bulk with subtle feminine details. The wordmark consists of b

uilding blocks (horizontal, vertical, staggered).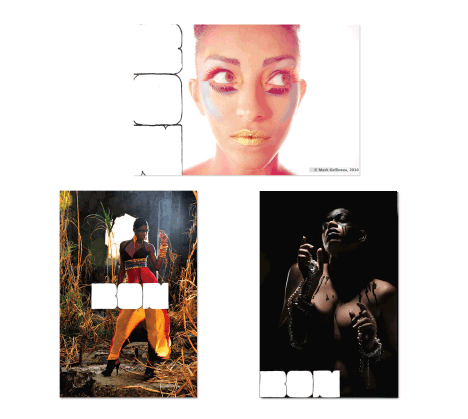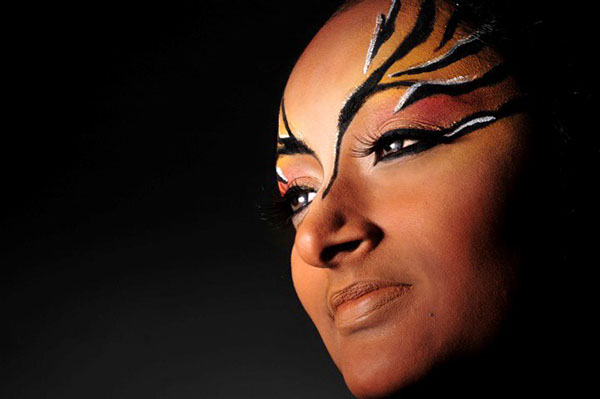 The BON published makeup work
Pictures (descending order): 
The BON client makeup projects
Pictures (descending order):
1 & 2/ Shorts are E.V.I.L. by Shannon Alonzo
1 / Eclipse, Band theme "Heroes, it's in all of us"
2 & 3 / Forgiveness, Band theme "Rehumanize"
Creative Director: Jeunanne Alkins
Graphic Artist: Kriston Chen