PAPAYO! GOURMET SAUCES.
Nomenclature, Identity + package design for a line of Caribbean sauces.
The Papayo! brand highlights the vibrancy of Caribbean cuisine utilising a catchy and stylish identity with international appeal. 


Caribbean food is as diverse as its people. Meals in the Caribbean are typically a social affair. Home cooked "Sunday lunch", roadside street food or a night out, the experience is best shared. Conversations are animated and loud. The dishes...

A culinary bacchanal of colours, flavours and smells. 
Papayo! is a toast. Whether cooking in or dining out, Papayo! is a celebration of an exciting experience for the taste buds and a wish for that lingering feeling of satisfaction after a great meal. Papayo! can be used either at the opening or closing of a meal.
The standout feature of the Papayo! packaging is a diecut body label along the seam.
The ends, which never meet, wrap the bottle forming a silhouette in the negative space. The tree shape was chosen to create the atmosphere of Caribbeandining; alfresco style.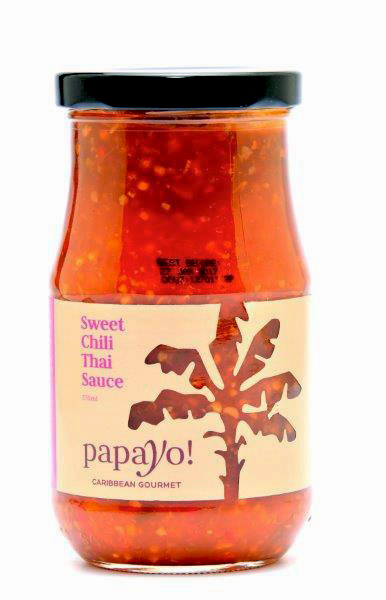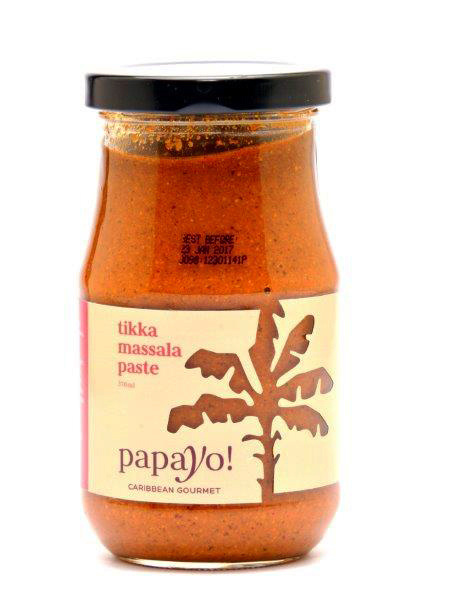 TEAM


Creative Direction: Jeunanne Alkins
Graphic Design: Shelley-Ann Scott De Melliac
Nomenclature / Copywriting: Jeunanne Alkins
Photography: James B. Solomon