Coffee Machine 01 is a step far away from
today's superautomatic machines. Market, satisfied by the technical advances and user comfort is now ready, or even want's to be pampered not even by the technical possibilities, but even by appealing aesthetics. People no longer want to buy boxes of compact technology, they want an object that will amaze a splendid object to stand in their soundly managed interiors.
This is a proposition of such an object. The choice of superautomatic coffee machine was simple - the pr

ocesses involved in making the coffee are inspirational in terms of aesthetics and of course, the theme of coffee itself is a lifestyle matter. Coffee is a also a matter of choice, often a mirror of your own ambitions. Coffee is an element that was part of many great events, a favourite drink, a beverage that brings people together. These are the reasons why the coffee machine, in today's possibilities has all qualities to be and outstanding object in any sufficient space.
Coffee Machine 01 consists of two coffee units, symetrical - on the left and right. The only difference is that the left unit is for Arabica and right for Robusta, or other choice (or blends). The object has plenty of room for all the required technology, as it is 700 mm long, 630 mm wide and 400 mm tall. The object is accompanied by a 950 mm tall pedestal, that serves not only as an aesthetic associate of the coffee machine, but also introduces all that is needed or imagined to assist in the process of making a perfect cup of coffee.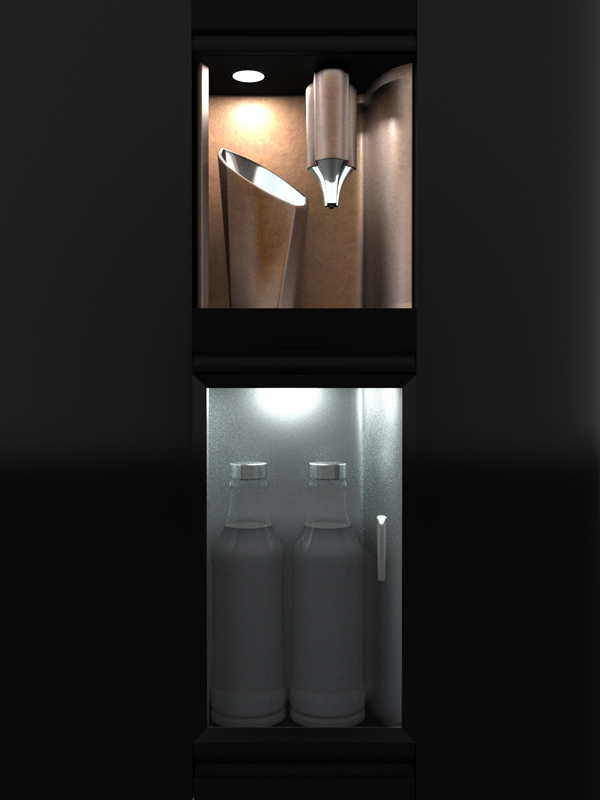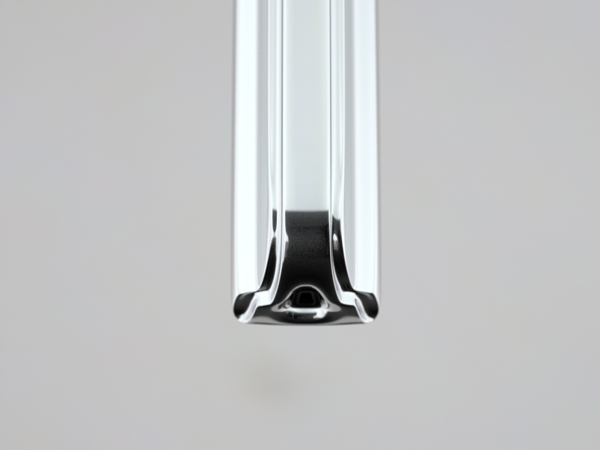 The Menu
This is a basic layout scheme, that takes you through the most important choices.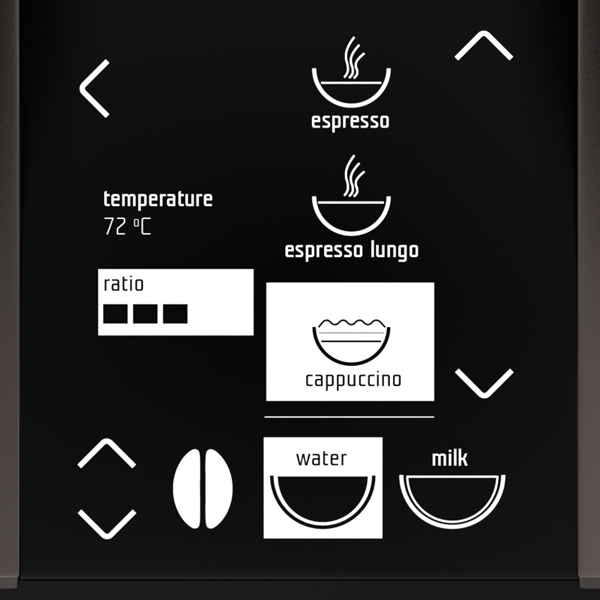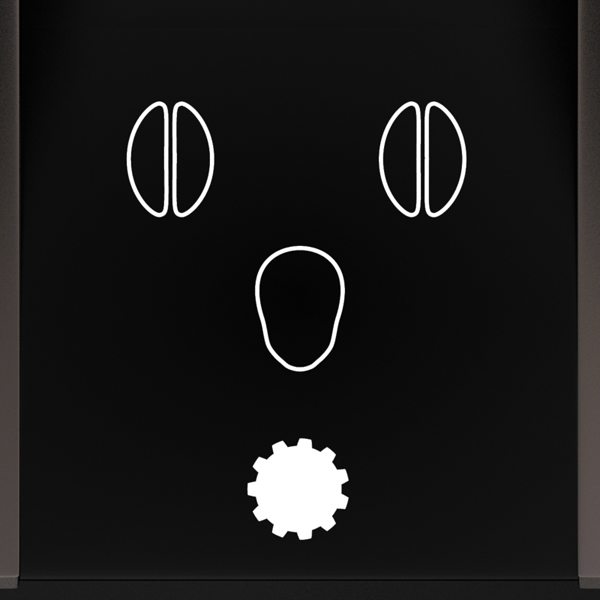 Creating the 1:1 model
The model was executed by the master wood modeller Peter Frano in amazing nine days, including colouring and spraying.