This slim UK 3-pin plug has folding pins and a lever to eject it from the socket. It is compact for travel/packaging and the design helps release it when stuck or in an awkward to reach socket. It takes a standard size fuse and has a conductive ground pin for products that need to use that.
I wanted to develop some ideas I had about how the UK 3-pin plug could be improved. I came up with a design brief that detailed several problems I'd come across:

-    Existing plugs take up quite a bit of space and can sometimes be the biggest component in consumer electronics. I aimed to make the plug compact for travelling.
-    The metal pins are painful to stand on if a plug is left on the floor.
-    Similarly, these pins scratch other objects in travel if not safely wrapped up.
-    Sometimes it can be a struggle to release a plug from a stiff socket.
-    It is tricky pulling a plug out from a socket hidden behind a piece of furniture.
The PicoPlug solves these problems. This animation summarises its functions:
Background development of the PicoPlug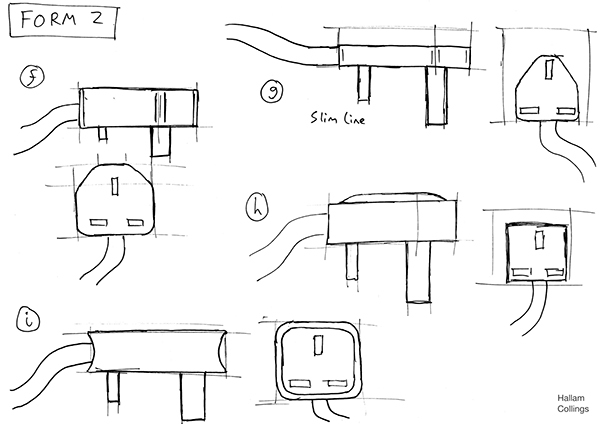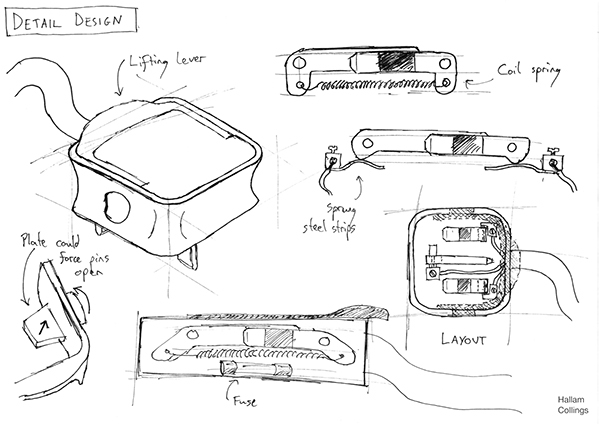 I modelled the plug and produced renderings to display its features. The concave, rubberised sides give somewhere to grip the plug if the lever isn't needed:
The pins sit below the level of the plastic so cannot scratch other items:
Lifting the lever also serves to eject the pins: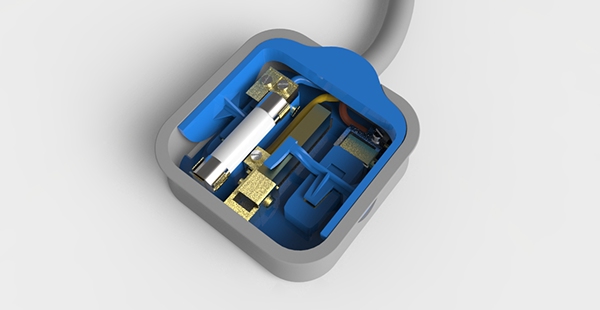 The pins are sprung to enable them to flick open and closed, as well as provide an electrical contact:
Brass terminals would be clipped into place with snap fittings moulded into the plastic bottom piece:
The plastic covers could be produced in a range of colours and also transparancies: