Campaign: Celebrate Originality 
Campaign & Stand Design.
During the creation module packaging and traffic breaks in the design workshop promotional pieces did the project of setting up a booth for a brand existing from an identical die for all designers. the guideline
was searching for the product that worked for the most appropriate manner according to size and height of the stand and chose shoes such work product, from this was possible to select which was the client adequate. To continue chose
Adidas Originals
as a client, why?,

Originals 

is a line design with a high degree of irreverence and authenticity, their campaigns always have atmospheres youth with strong cultural references
popular collection of retro trends, urban art and intense colors. I developed this piece using the technique
of
action painting
, selecting one intense color palette, accompanied by negative spaces with the 3 bars representing Originals, the symbol of the line and the copy of the campaign.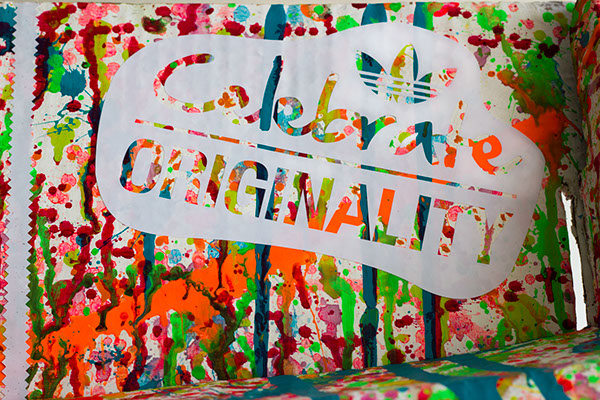 Thank you for watching!

Daniel Dobleu 2012.