Counting Crows, rockers from California, are set to embark on a world tour this spring in support of their latest release, Underwater Sunshine. 
I illustrated "Underwater Sunshine" not as a place but as a state of mind. It is where we open our consciousness to the world around us and shedding some light to questions that we aim to resolve.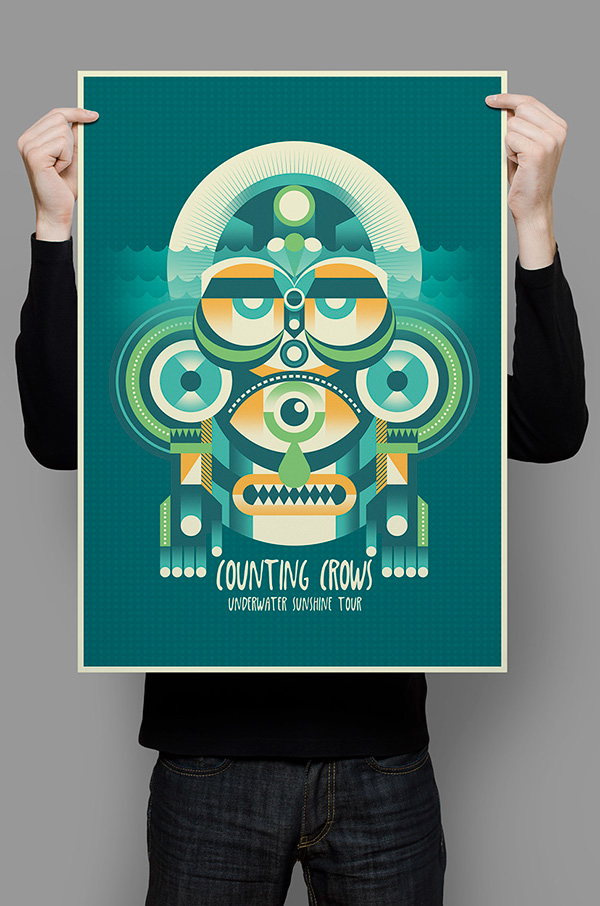 © 2013 Paulo Correa. All rights reserved My works may not be copied edited, published,
uploaded or reproduced in anyway without my written permission.