We often face a moment of tension every time we pick up a salt pot or a pepper pot at the dinner table. It is because we are afraid if we might make a mistake of spilling the salt or pepper far more than we originally intended. It is important not to make such mistakes since there is nothing you can do to fix the situation once the mistake is done.
 

Sogum HuchuHuchu has a shape similar to a spoon. This special-looking salt/pepper pot allows you to collect small amount of salt or pepper on the bowl of the spoon by simply shaking it lightly. And when proper amount is gathered, you can spread them on to your dish.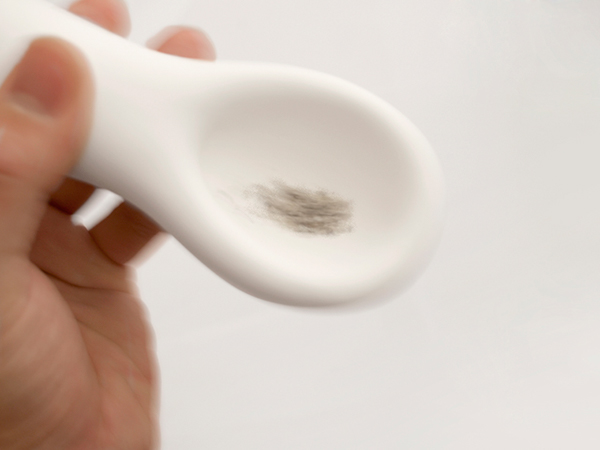 And by holding Sogum HuchuHuchu upside down and shaking it lightly, you can store the leftover salt or pepper back into the storage space inside the grip. Sogum HuchuHuchu allows you to gather the exact amount that you want.