EXTRA WIDE ANGLE PINHOLE PHOTOS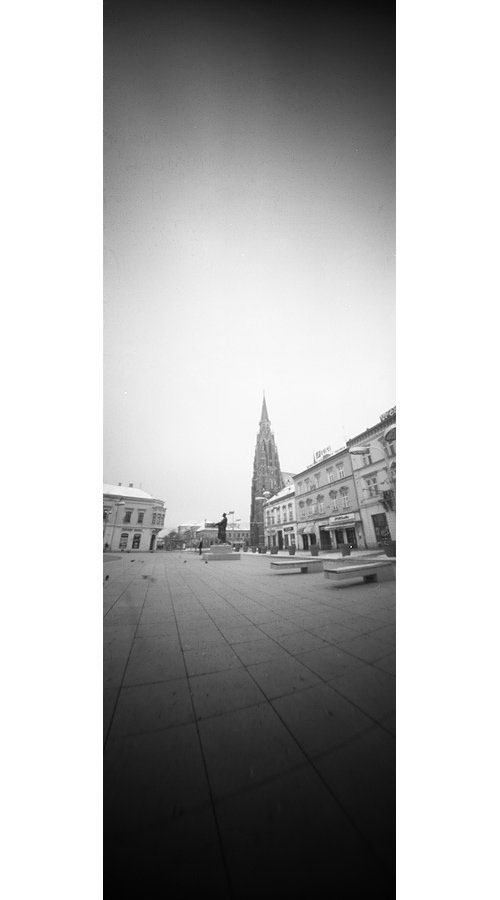 Photos are taken on 35mm film with self-made extra wide pinhole camera.
Camera's horizontal angle (field of view) is 145°, vertical field of view is 60°

.
Exposures are ranging from 2 to 16 seconds. Film is scanned with Epson v700 to
resolutions of 15-20 megapixels (2400dpi).