Was very excited in an offer to design a movie poster. Been in a project before (see my last project here in Behance), for another movie poster, but in a very tiny part of it. Then an old friend of mine wanted me to be involved in creating a movie poster of his wife (the director of this movie). WHAT THEY DON'T TALK ABOUT WHEN THEY TALK ABOUT LOVE,... quiet a long title, yet very interesting. An International movie festivals selected (wow!), and a very rare story. How could I'm not honored?
The problem was, how would the "very long" title appeared into the layout? Then I started to make the layouts. The Photos provided by their team, from behind the scene shots. There are two kind of poster, International poster, and local one.
International Version Poster Program
From this part, they asked me for another alternatives of typography.
Started being dizzy and confused, then I played with simple vector lines.
and voila! everybody in the team liked it.
Final International Version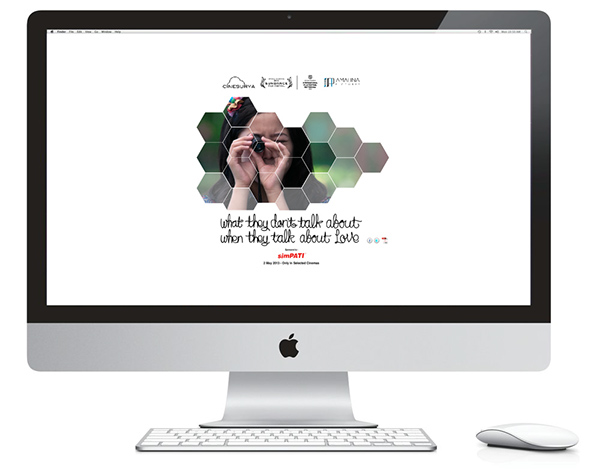 Billboard with sponsors branding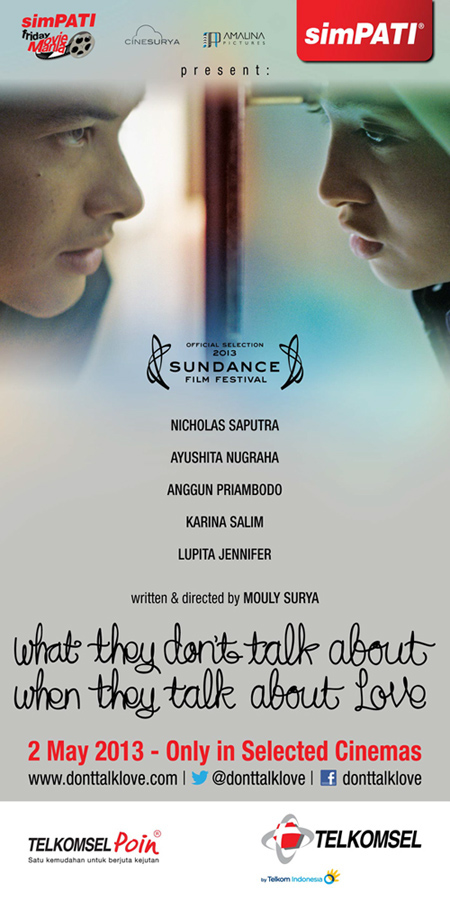 Standing Banner with branding

appearance on web schedule