Baked Global Sdn. Bhd. is a Malaysian cookies manufacturer. Headed by young and charismatic owner, they first approached us to create the entire identity along with packaging. He wanted a
young, fun and witty
approach for their identity. Along the creation and proposal, we created the brand based on that line and we are able to create a unique and above the rest brand system/identity for the client.
The logo takes in two typographic forms and arrangement to imply a fun manner and changing sequence to show that it's cookies in every flavour is one of it's kind (freshly baked).
Applications And Graphics
Throughout the identity, black and white is the dominant colour and chocolate chips graphics were applied throughout the identity and packaging.
Handmade Graphics / Collage
After completing the first draft of the design, we found that the overall identity is fun but not quite witty. Hence, added the handmade collage graphics featuring hand gestures. It is inline with the application of baking cookies as hand plays an important role complimenting the skills to bake good cookies. We thought it was cool to apply to our packaging and identity.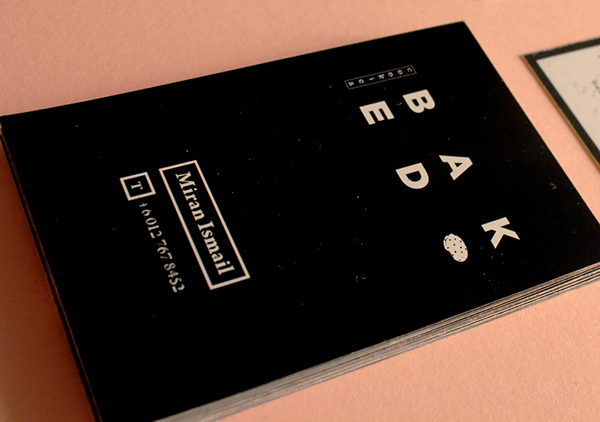 Baked Global Sdn. Bhd. has existing packaging but it is ugly and could not be store in a bag. They wanted something that is easy to store eg. storing inside the bag of women.
-
We redesigned the packaging in a brown bakery bag but in thicker materials. The new packaging is easily moulded and could be smudge inside the bag anytime anywhere.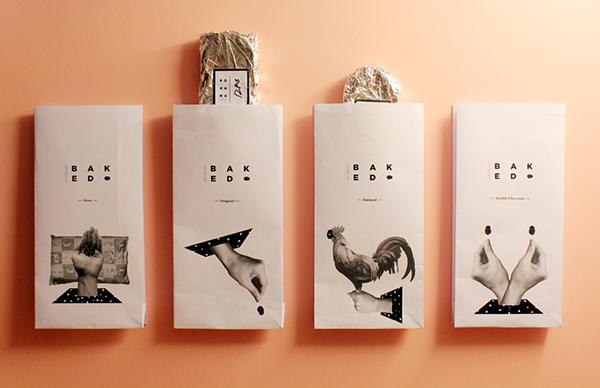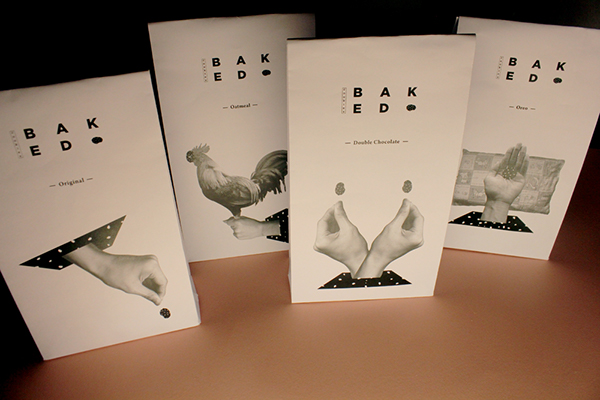 This is an extra thing we developed for the client as we thought it is cool when any F&B Store gives away or sells any form of zines. We developed a one of a kind newsletter featuring writtings from any contributors.
This particular issue is just a mock up and touches the topic of the coming election in Malaysia.