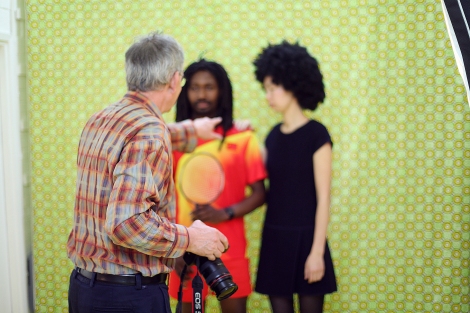 Aperture presents an all-day portrait shoot and beach party with the one and only Martin Parr, in conjunction with the release of the beach-bag-size edition of his monograph Life's a Beachand the related exhibition at Aperture Gallery. This is a rare opportunity to have your portrait taken by Mr. Parr; join us to have your picture snapped or to pose with friends, family, or even your cherished pets.
Parr will shoot beach-themed portraits throughout the day in a temporary studio space at Aperture Gallery. Feel free to bring your own props or favorite objects, or have fun with the beach toys on hand.
Images © Hamish Stephenson, Courtesy Rocket Gallery. London. 2012.