> Annual report 2007 | Haparanda stad
Range: 76 pages [72+4)Size: 210x270mmTime: 1 week
Brief: Annual report for the city of Haparanda, Sweden.I was asked to deliver the final version of this report just 1 week before it's due date, and i found that working within their given graphical guidelines didn't quite do it for me, simply put.. When comparing to earlier editions I found alot of inconsistency and lack of identity which obviously meant I had some cleaning up to do. And with only one week to do this, I definately had my work cut out for me.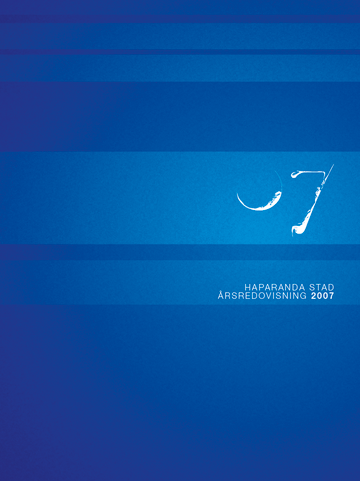 The cover was given the shape and feel of strong keywords like
trade | border | water | organic.

Previous editions had seen a mix of colors and images all over
and I felt like the focus needed to be elsewhere when looking at
the cover. The identity should be more branded to the "idea" of the
city itself, rather than that of the images on display.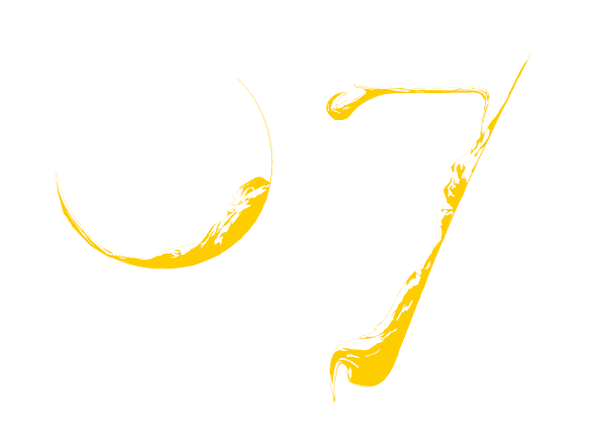 Working with contrast was also something that I felt previous editions hadn't achieved successfully so this was one of the main differences i tried to focus on alot this year.

Since the city itself is situated on both sides of the national border between Sweden and Finland, with water running straight through the middle of town, I also felt like I had to incorporate this into the visuals somehow. The end result was simple and satisfactory: Water running along the insides of the "07" letter..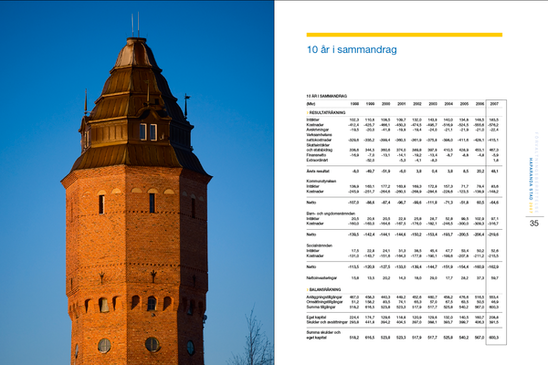 To make sure that I would have enough room and flow throughout the entire report I had to clean up a whole bunch of small inconsistent pieces laying around such as; small & unimpressing images, clusters of variedsize notes and frames etc. 

Working with a professional photographer like the one we chose for this job, Andreas Norin of Pantheon Studio, can make all the difference to the end result. I always favor working with a photographer who isn't all that caught up in his own style, and instead focuses more on delivering high-quality raw material that I then can play around with and adjust to my liking. This way I'll get the look i'm going for and we keep each other happy and busy!