OPIS is the abbreviation for "Operationarea Information System".

Aim of this application is to provide medical professionals information for medical devices, implants and detailed statistics for quality management and controlling.
OPIS is a proof of concept and not in productive use. It was only meant for testing out the possibility of creating such a piece.
It is planned to release the instrument part as an online service later.
Count, add, generate statistics and search specific implants via serial number.
Even ordering directly via mail is possible, or gernate pdf-ordering forms.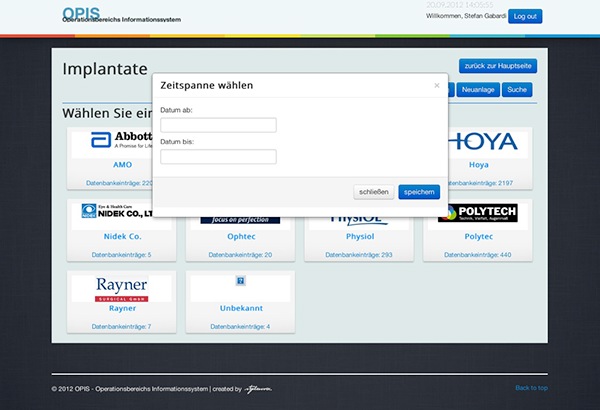 Search and add instruments, ask for price at distributor or look up handling and cleaning instructions.
Statistics
Get detailled statistics for the operation theater or specific rooms.
Predefined time marks show, how many operations are out of the regular time slots.
Data can be collected via daily reports or via CSV import of the electronic medical documentation software.
Please note, that all data in the following screenshots are fake data for demo visualization.