Advent Calendar 2010   
It was so much fun doing this last year, I figured it would as much fun the second time round.

Last year, I created a body of work from December 1 to December 25 where I would post a new illustration every day for advent. There were angels, images from the creche, nutcrackers and mice, Saint Nicholas and his companions from around the world. I enjoyed that work so much, I decided to do that again this year. To see the complete body of work, my blog "The Rongovian Academy of Fine Arts" (http://qcassetti.squarespace.com) has posts daily, and the complete group of this and 2009 Calender is on the Atelier tab.

A happy holidays to all my friends on Behance.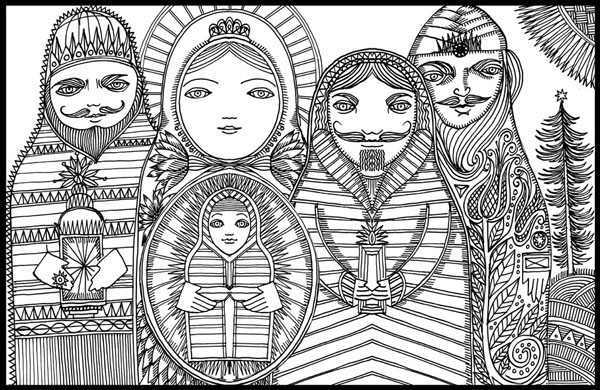 A

ll work shown above:
Copyright, Q. Cassetti, 2010, ultra thin sharpies in a Moleskine Volant notebook
Trumansburg, New York
From December 1, 2010 to December 25, 2010
http://qcassetti.squarespace.com
http://www.qcassetti.com