The concept behind Virtuoso Essensail plus dog products design combines the consumer's relationship with their dogs. Then the dog can make their dream come sure. I created the friendly illustrion for each dog with different functional equipment, like " super dog". Virtuoso dog care product help dog cleaner as gentle man, live longer, smarter, and stronger. In another way, the lock part of this box can be reused many time. And it can be a simply of the dog food out side of the box. That can let people know whats inside as well.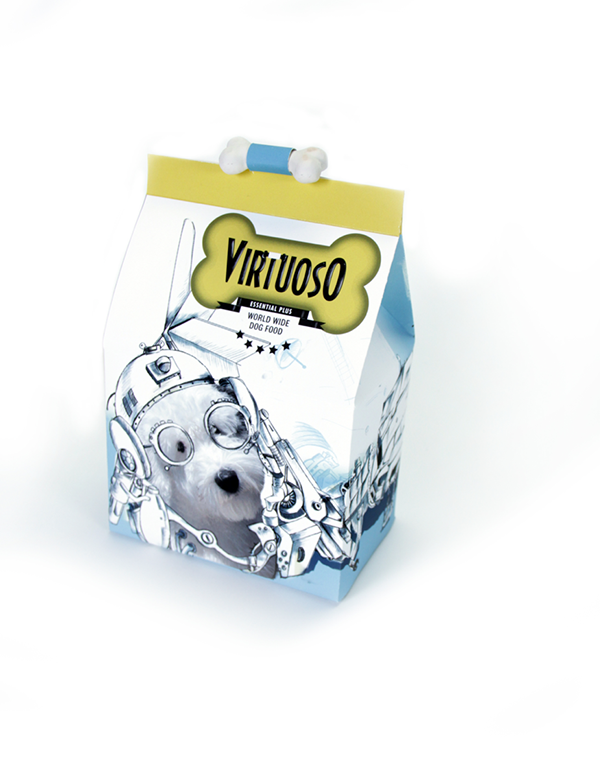 Virtuoso dog product give your dog better life !
Thanks for viewing my design.