Winning promotional poster for a quick turn-around 
branding brief for a new series of

bi-monthly themed Graphic Design exhibitions

curated by

Leeds College of Art

students and showcasing LCA students. 
FLiP! launches in October 2013 to all new and returning students.
FLiP! aims to be a memorable, snappy and contemporary name to capture the dynamic themed nature of the exhibition, to further encapsulate this concept the poster is
perfectly symmetrical
, with different but equally important information viewed opposite ways up. Careful focus is paid towards the viewer receiving the required information no matter which way up the poster is.
This is an ongoing project and the FLiP! brand will be applied across billboards, invites, mail-outs and other exhibition and promotional related material in time for launch.
Each poster aims to be a
2-colour screenprint
plus a variety of f
lourescent stock
to be dynamic
and  individually engaging.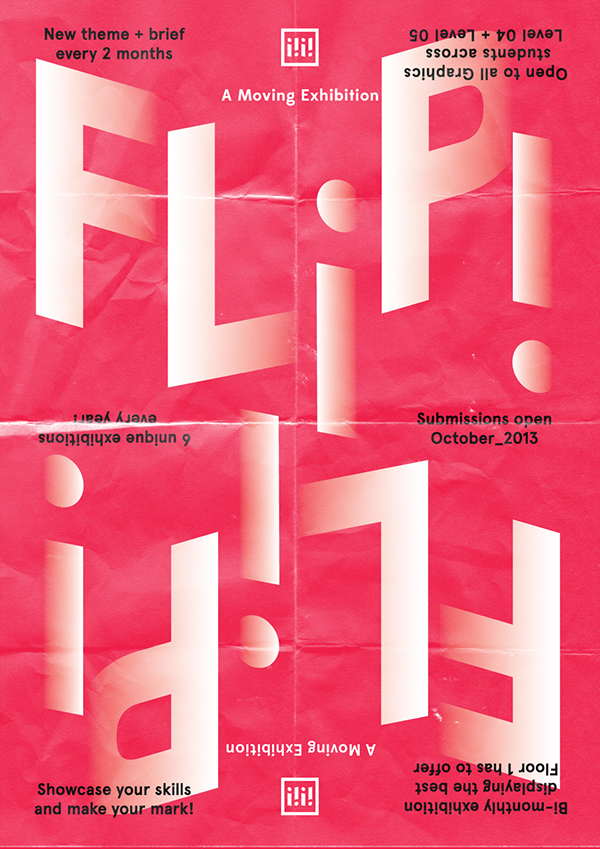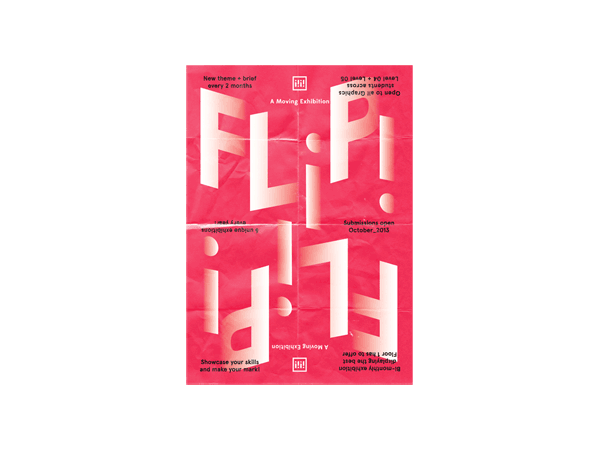 More to come, including mail-outs, invites, tickets & 
other branding material t
o be used to promote and house FLiP!
_Thank you