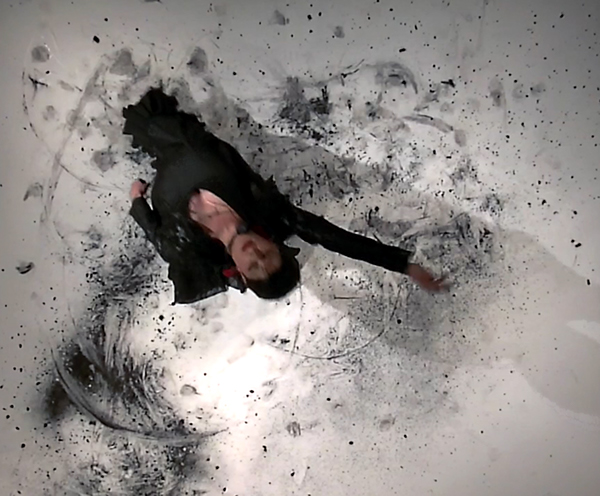 a project by PAMELA CAMPAGNA
in collaboration with BERTA TEMIÑO FRADE
GALLERIA BLUorG
curated by MARILENA DI TURSI
video editing NICO MURRI
photography GIOVANNI ALBORE
This project was carried out within "Wall in progress", an event in which 6 different artists were asked to interpret the same wall as support and creative motive, playing with the procedural value of work in progress, then realizing the work before the eyes of the spectators, with a fast pace of a few days between one and the other.
With my project "DANCE UNTIL YOU DIE" the wall becomes a platform,a stage, and welcomes the dance of a flamenco dancer, Berta Temiño Frade. Her frenzied feet, moved in audio isolation on a layer of coal, at the end reveal with surprise the title of the artwork.