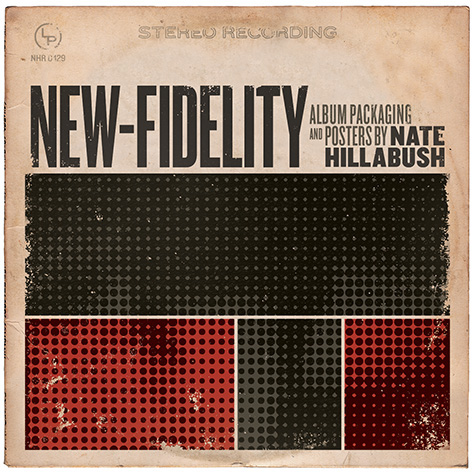 New-Fidelity: Album Packaging and Posters
Album covers have a history of being crucial marketing tools for the music industry as well as expressions of artistic intent in the mid 20th century. Today, due to the vast availability of digital music, the album cover has drastically lost the pivotal role it once played in the branding of records. However, there has been a resurgence of interest in the purchase of vinyl LPs in the recent years. The series of album covers I have redesigned for this exhibition bring back the main component of an album package. They also revive the elevated status of the cover, thus deeming it as a piece of art once again. 

My album covers utilize the title and/or theme of a record to convey a new perspective on musical works that are recognizable on their own. Along with the album covers, I have designed a poster to go with each record that you would often find packaged with the album. Posters became sought after in their own right due to their collector's item status. My reimagined classic and contemporary album covers can be compared to the original pieces, as well as serve as replacement jackets for the same records you may have in your very own collection.