Jill Saltzman Jewelry Design
Brand, Print + Photography + Web site
Shari Finger Design LLC has been

designing, creating and photographing

print + web designs for Jill Saltzman Jewelry Design since 2007. Completely fascinated by photography and jewelry design, Shari brings a unique look and feel to the Jill Saltzman brand. Through this macro photographic approach, we showcase design, textures, colors, findings and materials which brings Jill's craft to life.
Jill designs elegant, yet casual, necklaces, bracelets, and earrings using various semi-precious stones, beads, silver, gold, brass and leather. Her jewelry is showcased at Noble Salon in Stamford, DoveCote in Westport, Wave Gallery in New Canaan/New Haven and The Blue Jeans Bar in Greenwich. Her designs have been featured in print publications and can also be seen 
adorning celebrities. 
To see more of Jill's work, please visit the website at: www.jillsaltzmanjewelrydesign.com.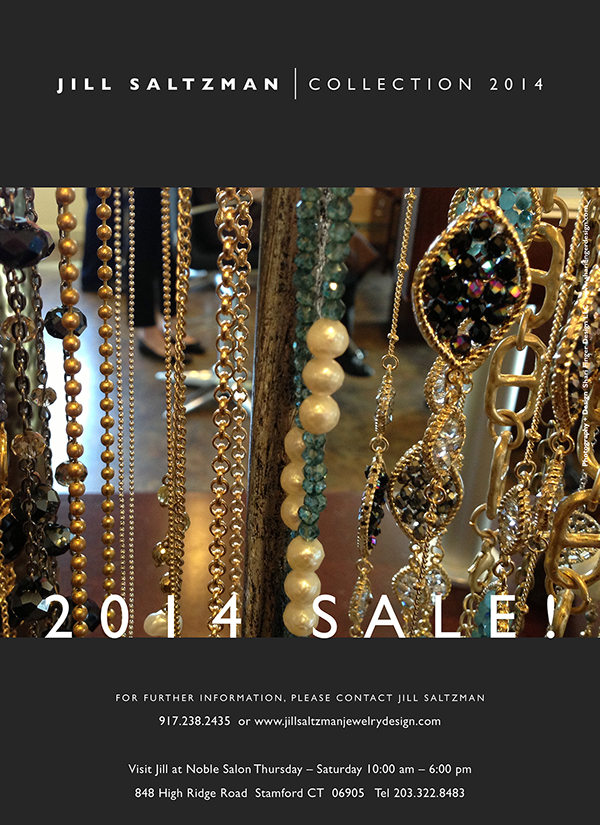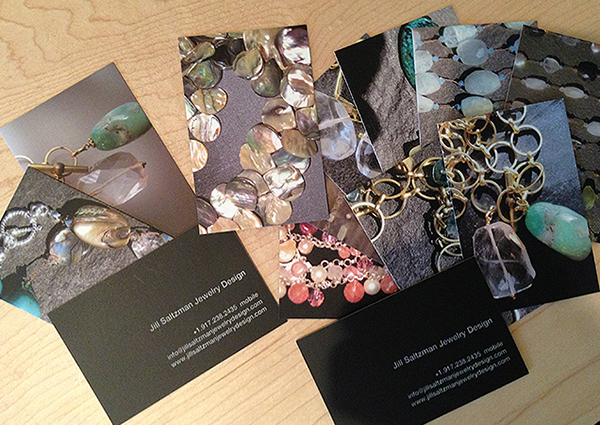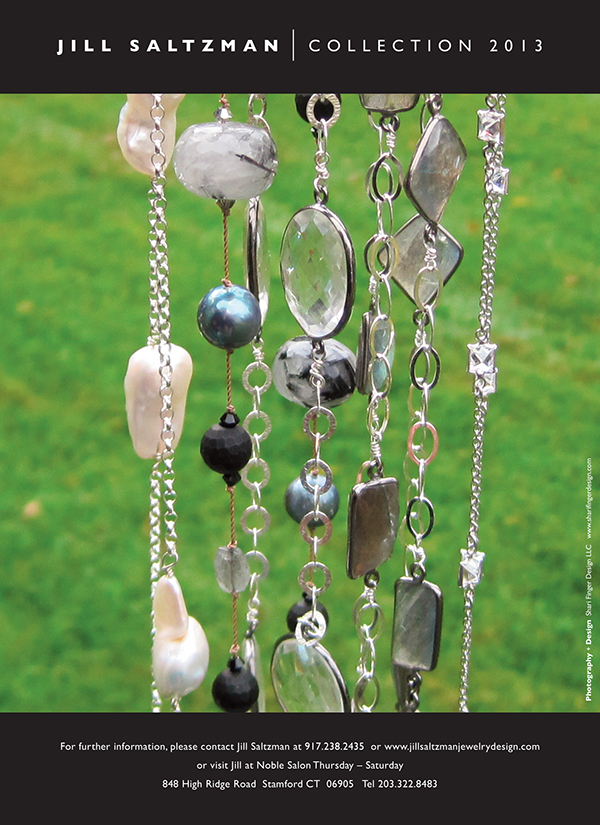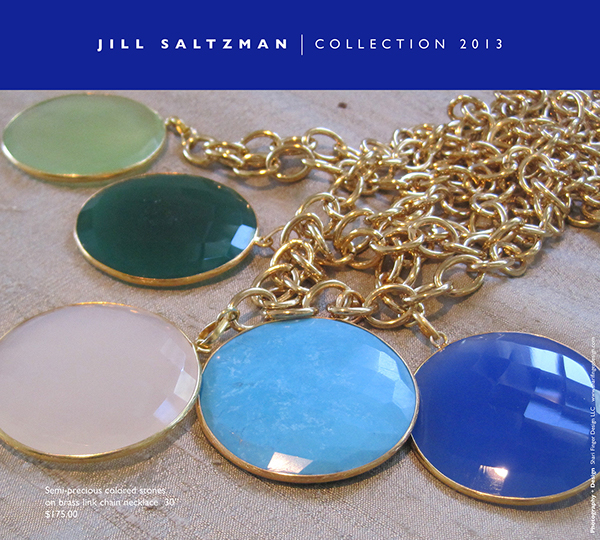 The photo on the steel bust above was taken by Laurin Klaris. The rest were taken by Shari Finger.