Oh by Tutondo -
Multiroom HI FI System
Oh by Tutondo

has borned with a strong technological innovation and emotional cross style look, the design followed al the product development to ensure the correct integration of production, technology, shape and ergonomics.
Of all the possible profiles, the spherical silhouette is the one that minimizes the effects of edge diffraction; to ensure the minimum alteration of the frequency response, therefore non coloring of the sound.
Marked at 100% Design London
Plus X Award - Dusseldorf
Top Design Award - Top Audio - Milan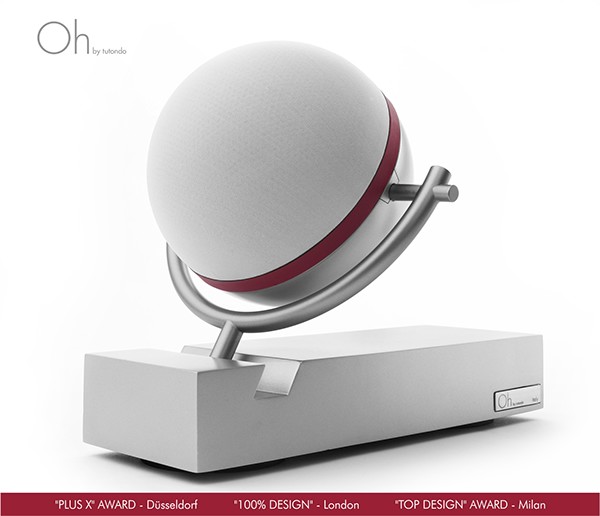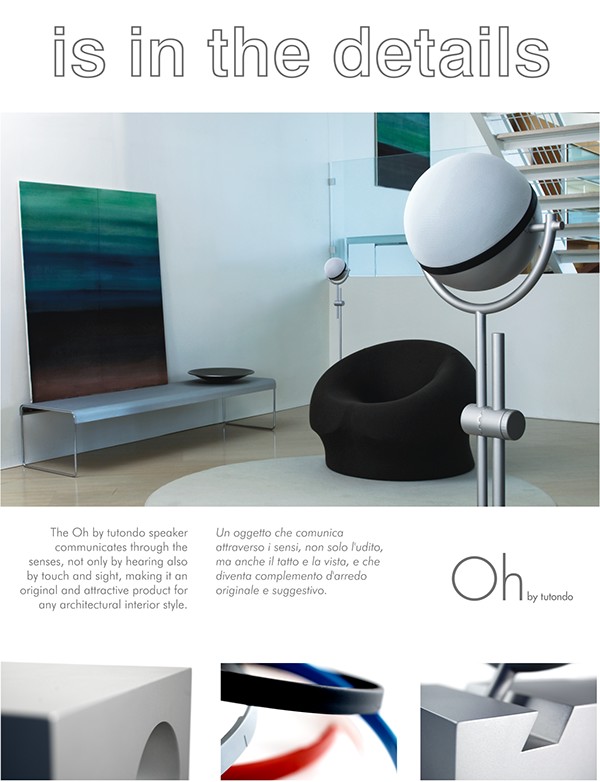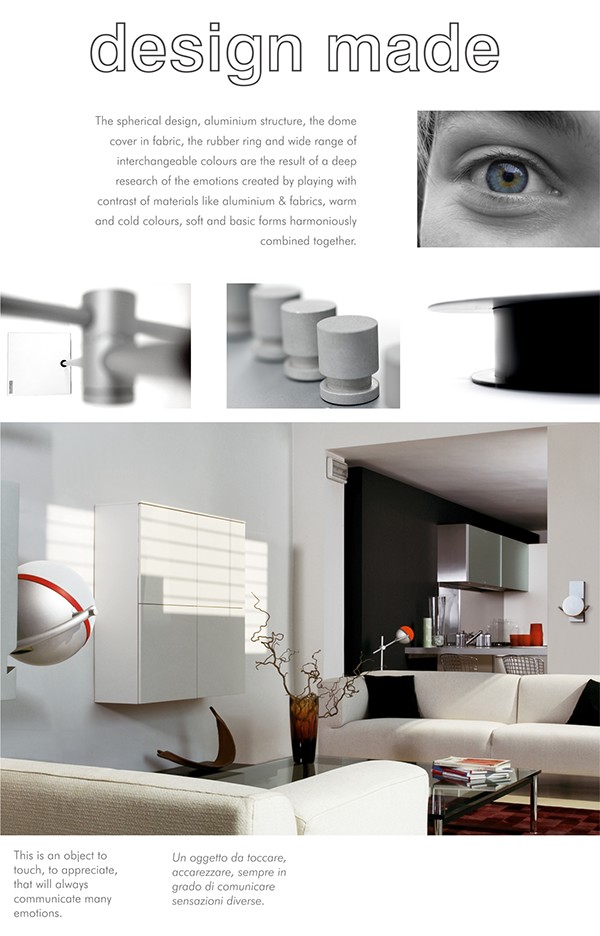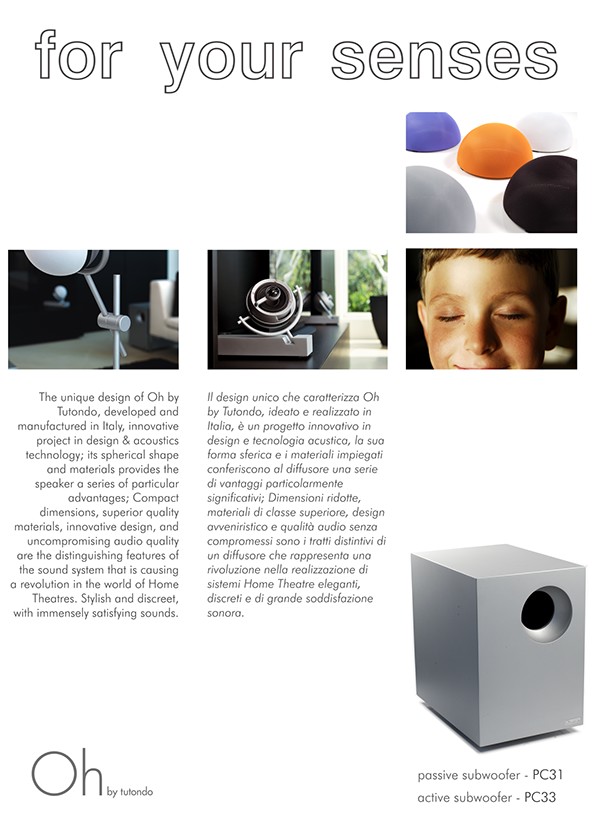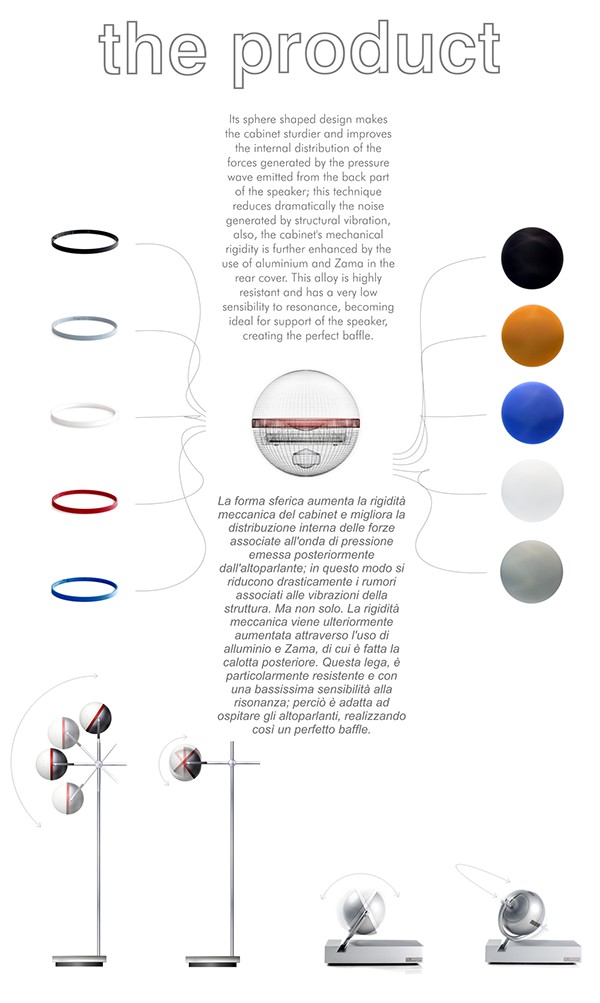 Pathos - Italy
Super HIFI speakers
Hughe air capacity, just for music lovers
Work for Pathos - Italy.
Just for connoisseurs.