This is a system developed for my home-brewed beer. I established the branding and identity standards and then created packaging for the beer in bottles as well as 6-packs. This is a really fun ongoing project for me because there were no parameters for me to follow and I could allow the piece to be an extension of my personality. I love trains, and I love beer. Junction Brewing is halfway between each.
Junction Brewing is ultimately a result of the American Railroad industry and its long-standing and rich history.  The identity was solely based on the combination of different cross buck signs from the late 1800's and the packaging itself was created and influenced from train tickets from the 1890's to the 1940's.
In

Cool Beer Labels

(published 2014)
In

Communication arts

(March/April 2015)
In

Oh Beautiful Beer

(published 2015)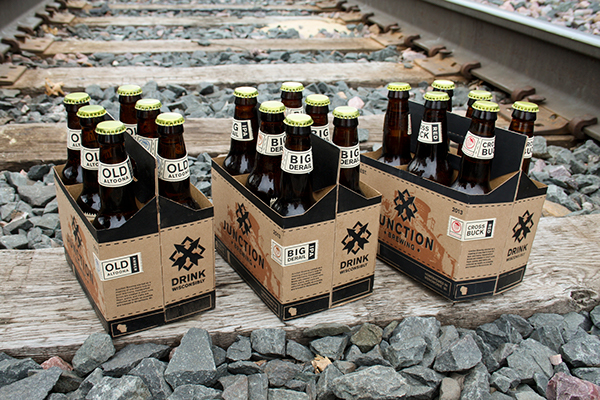 WINTER SESSION PORTER



The next installment of the series was a porter just in time for the holidays. This was an opportunity to expand the brand and make some more beer. It is scientifically proven that you can't have too much beer (besides that whole alcohol poisoning thing).