"Mira Mira"
Music 2 Move 2. 
Two wood panels 32X52 with removable bulging warped "speaker" attached. 
completed December 2nd, 2010
Above
:
Puttin' in Work.
Below:
Everything started with this r
epeat pattern
hand drawing that i scanned into the computer.
Below:
Me working on putting the pattern to the grid.
Once the Image was set it was time to set the color pallet.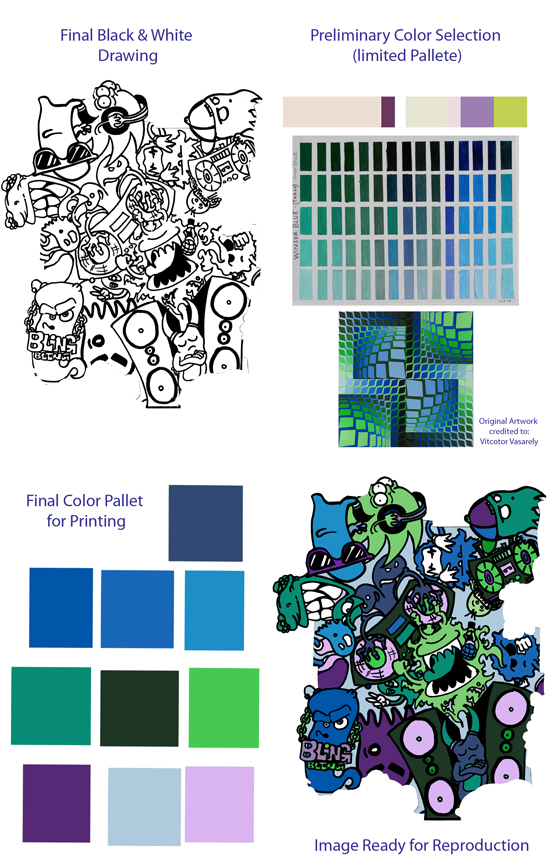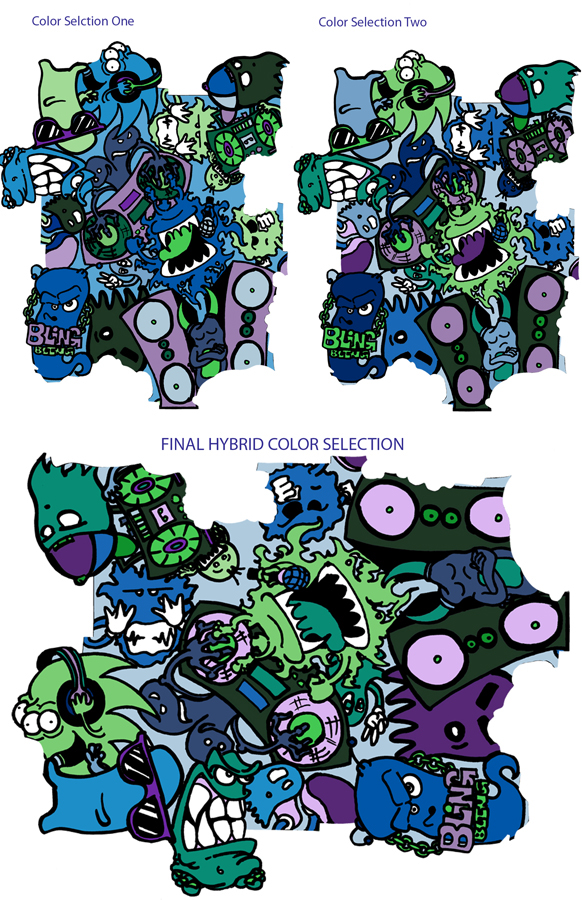 The next step is to now set the Warped grid imagery to the defined color pallet. 
AND THE FINAL ARTWORK PRESENTED AT THE COLLEGE OF DESIGN FISH MARKET GALLERY