AIM First Time User Experience flow and design
Problem:
Users were not able to populate their buddy list with friends upon inital download. They had to individually go into the friend finder tool and search for friends by a known name/username. People needed to be able to find and connect with their friends in order to chat more. 
Process:
The product lead and I knew that the best way to get users to find as many of the friends as they possibly could was leveraging Facebook. This led us to create a simple interface that showed the users two easy to understand choices in priority order of use: find friends from Facebook or find friends from your other networks. 
Solution:
Over half of users who downloaded the new version of the AIM client went through the buddy list builder in order to populate their buddy list with friends — Facebook did indeed turn out to be the most popular method for doing so. 
Visual Design For AIM.com Homepage
Problem:
AIM needed a visual refresh in order to support a new, cleaner version of the AIM client. 
Solution: 
A bolder design that embraced the new look of the client and showcased the new mobile app.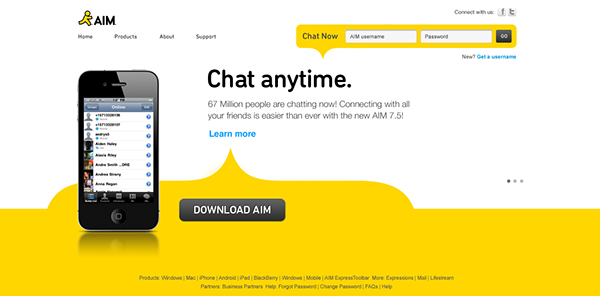 Facebook Connect Login Flow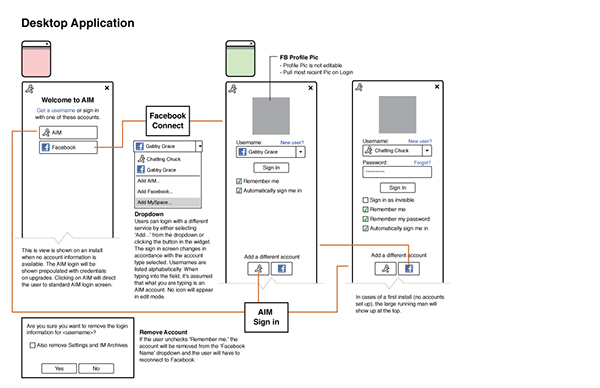 AIM Desktop Client Redesign Wires: Concepts for a more engaging interface