Problem: 
AOL.com needed a visual refresh, as well as some new features to help users find what they were looking for.
Process: 
We started by recommending some CSS updates to test. We then concepted a bolder approach for beta from there. 
Bolder dynamic lead, navigation, pictures, real-time viewing stats, archive bar so that you can store and favorite content. 
CSS updates leveraging the current site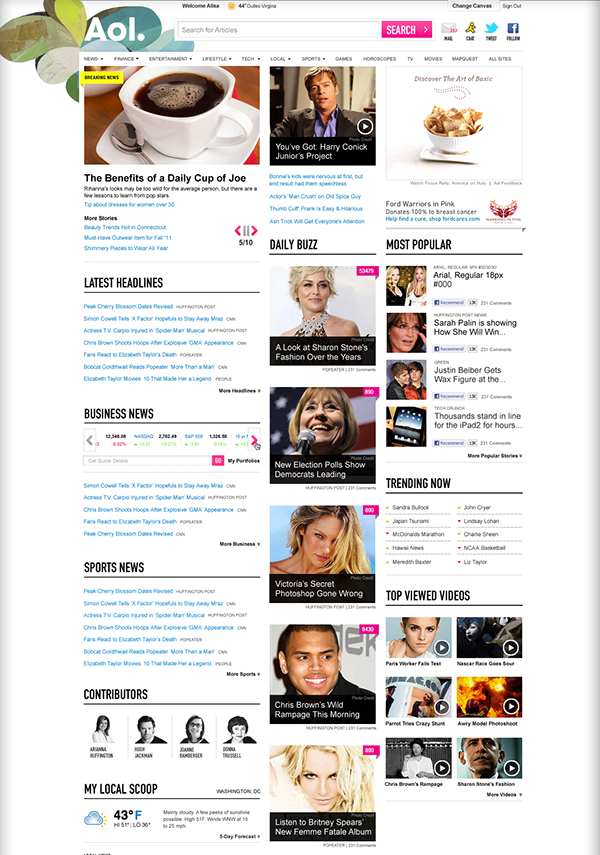 Before and After the CSS updates (notes on the left describing the changes)