This series of three illustrations were for a little Dettol campaign called
Touch of Foam
, the purpose of which—to get kids to wash their hands. Filthy shits.
They were done as a PDF that parents could print off and then tell a story to their kids, by using said cleaning product to create a character with puffs of foam on their hands. Because that's normal.
I'm pretty happy with how they turned out, but I only had a few days to work on them, which is proper mental.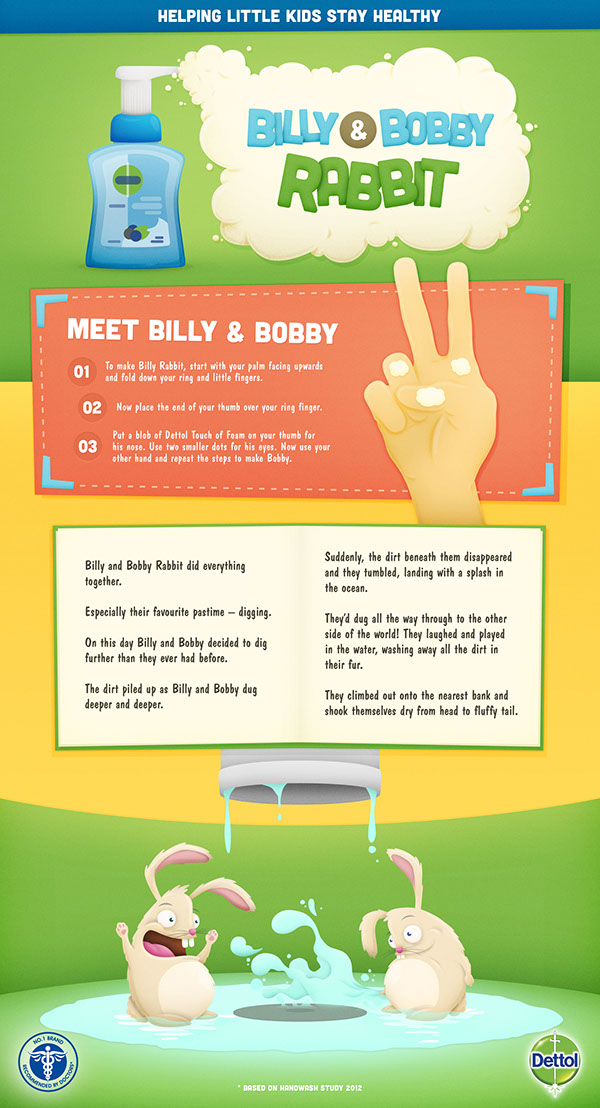 We were also going to do a koala character, which was my favourite, but it got dumped. See the sketch below.